Girls' Frontline's QBZ-95 is a gorgeous beauty that makes you fall in love with.
QBZ-95, also known as the automatic rifle type 95 produced and used by the Chinese military. This is a very special gun when using unique ammunition, completely different from other types of ammunition. It entered service in 1995, and the QBZ-95 was first seen in equipment when China took over Hong Kong in 1997. The QBZ-95 has been built into numerous variants for use with The purpose is different but only the length and the size, and the mechanism of action is the same or just use a different type of ammunition. The QBZ-95 series is now widely used in the People's Liberation Army and special forces.
And you know, the gun that represents the modern Chinese military – QBZ-95 has been dressed in a very slim bikini in Girls' Frontline game! Girls' Frontline is a popular mobile role-playing game in the style of a champion card that is quite hot in Korea. Girls' Frontline's highlight comes from the fact that the game only introduces female characters … who are also beautiful warriors who will side by side with you to conquer the world.
Girls' Frontline's QBZ-95 is not only a gorgeous beauty, but also possesses a body of ten thousand people. Especially when she wears a bikini, no brothers can take their eyes off. That is also the reason why many cosplayers decided to cosplay this girl. Coser GuaXiChan (瓜 希 酱) also had the excellent QBZ-95 transformation in Girls' Frontline.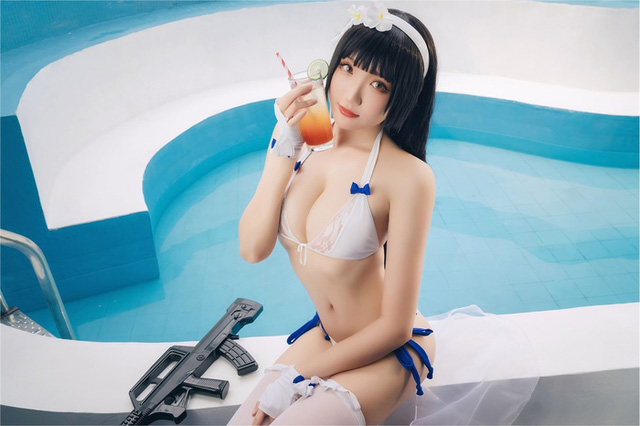 Enjoy these sensual cosplay pictures of Type 95 from popular mobile game Girls' Frontline and feel the cold of winter is nothing to worry about anymore.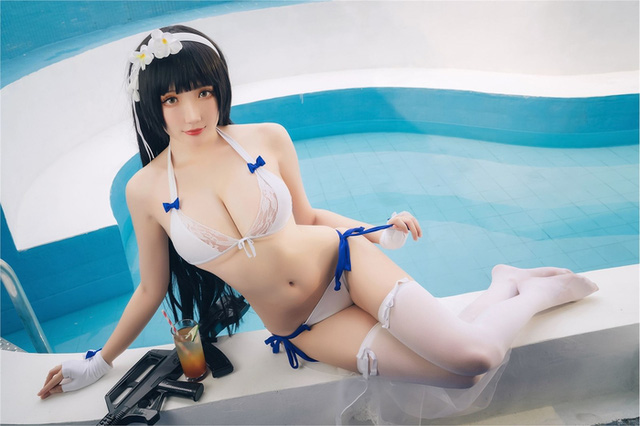 Admittedly, when the guns are personified into beauties like this, gamers will never be tired.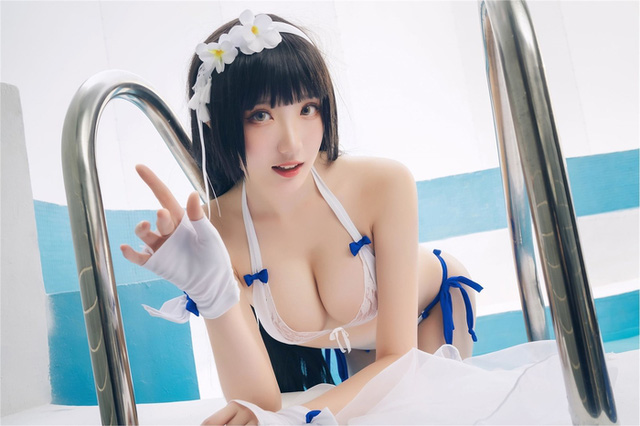 GuaXiChan became a beauty in the mobile game Girls' Frontline, which made brothers faint.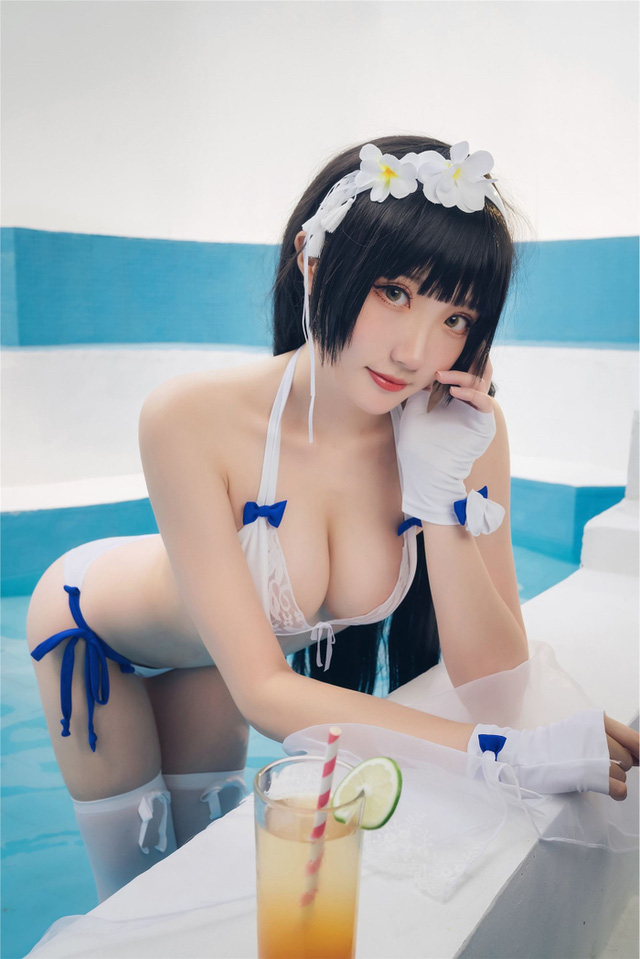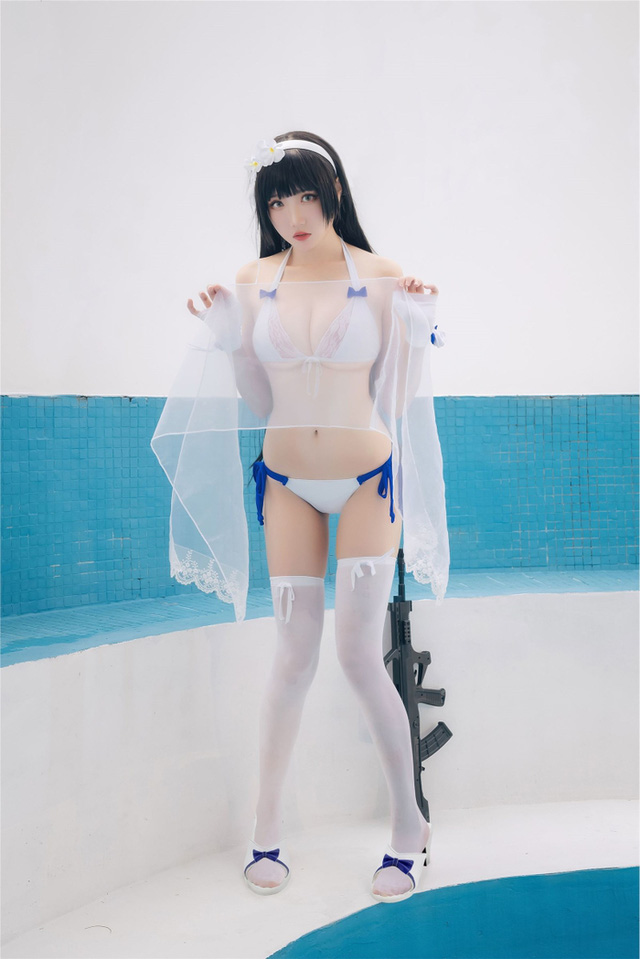 It is known that 瓜 希 酱 (@guaxichan) is a Chinese female coser with a large fan base with many beautiful cosplay costumes. She can transform into a variety of beautiful female characters in games and anime.