Arknights is a defense strategy mobile game with a fantasy theme from the publisher Yostar Game. The player's task is to collect many Waifu and arrange them on the map to set up a defense line for a specific route that the enemy can attack. Arknights' graphics have an attractive Anime style with many female characters with super cute chibi designs, each one making a difference.
If you've played through Azur Lane you will know exactly what Arknights is. This is a game for anime manga lovers with a waifu option. However, Arknights has extremely in-depth content with a diverse cast of characters and in-depth combat mechanics, making you not simply open the crate of many stars, but have to think about choosing a lineup mine.
In particular, the characters in Arknights are very popular with the players and the cosplay world. Many of the series of photos that coser transformed into female characters in this game were born and were warmly welcomed by the public. The set of photos that transform into the beautiful Welfare girl of coser Azami below is an example.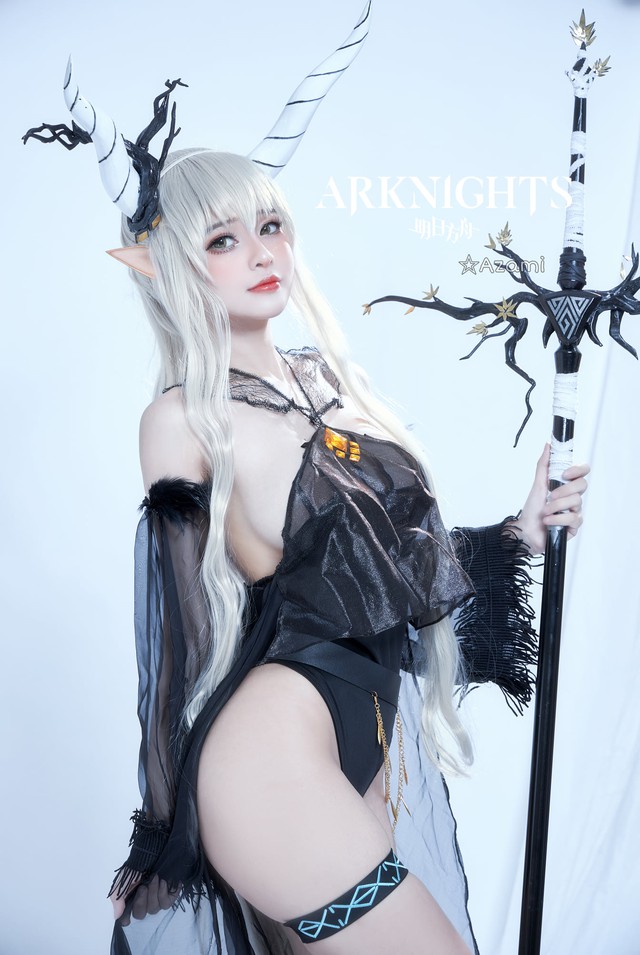 Coser Azami often chooses beautiful and hot characters in the game to cosplay, so her photoshoot is very eye-catching when showing off her sexy body and white skin.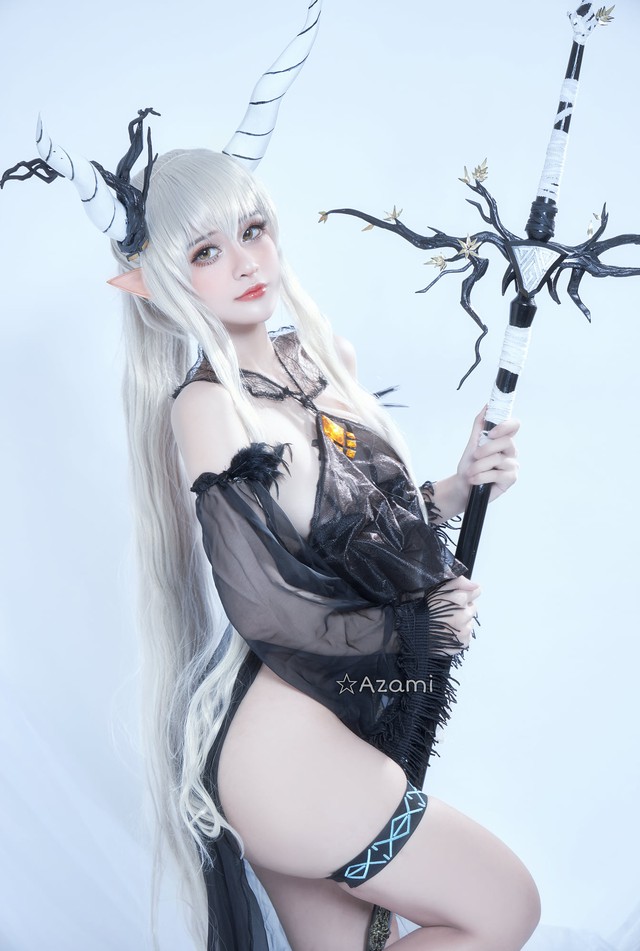 With these hot and daring shoots, many people will be surprised to know that Azami is Vietnamese. She also owns a large fan base.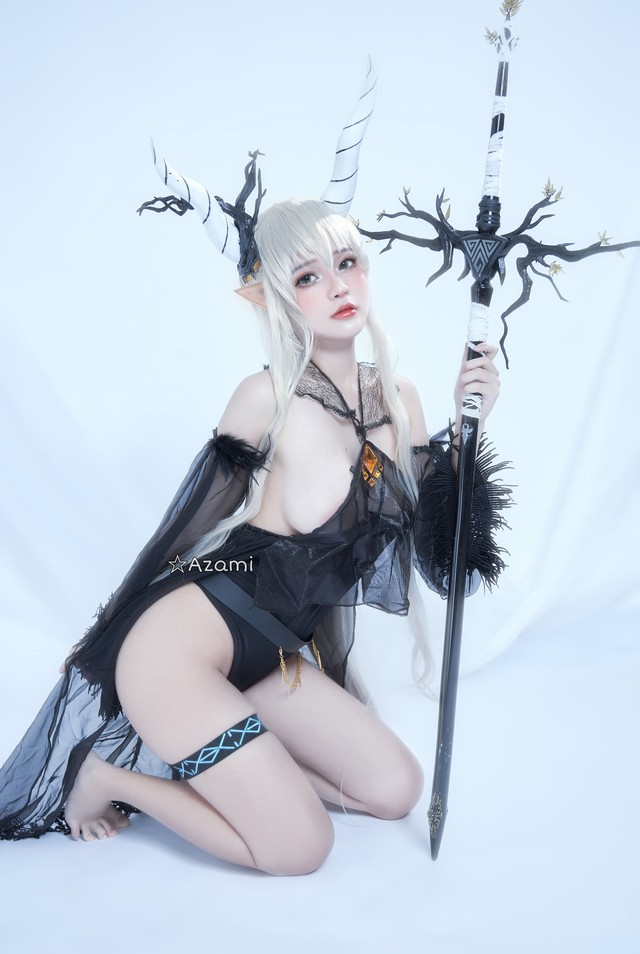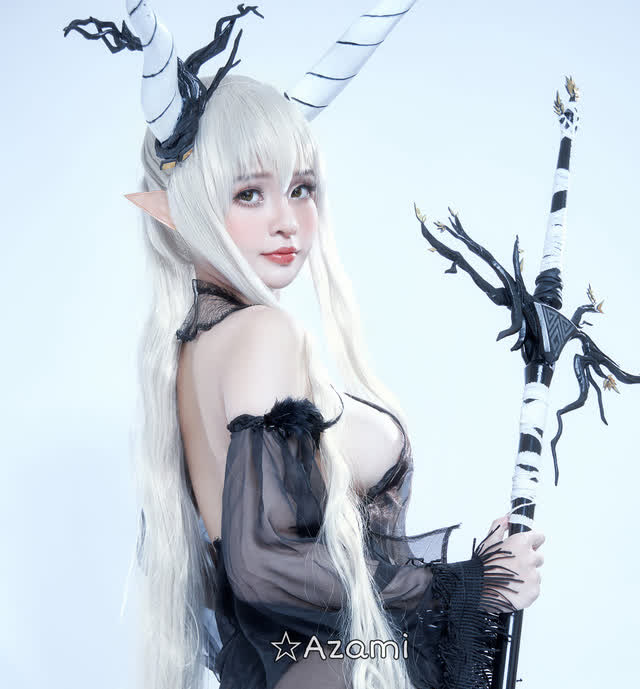 Lovely beauty, flawless white skin, and 3 sexy rings are the secret to help Azami transform into 2D characters more easily.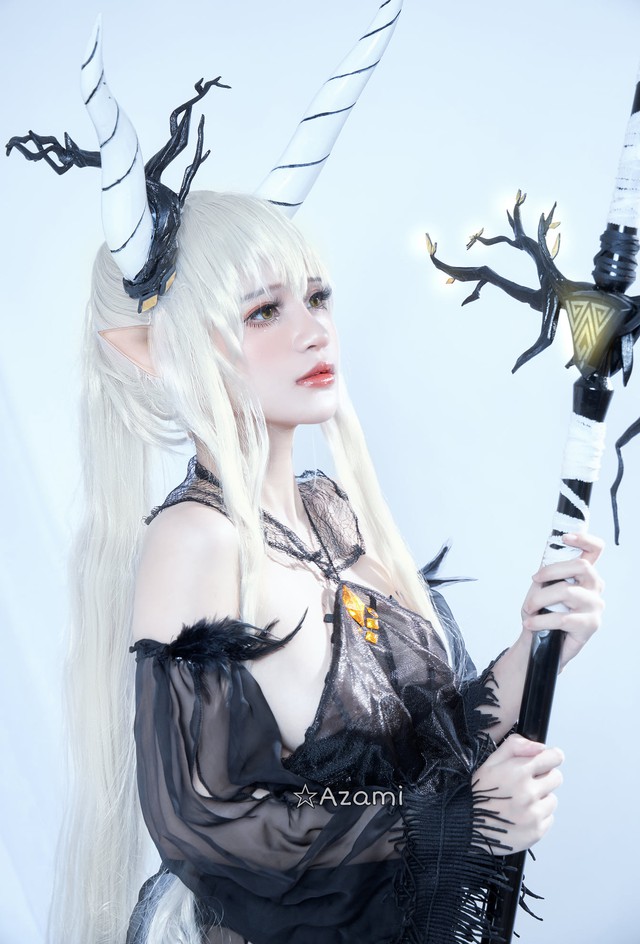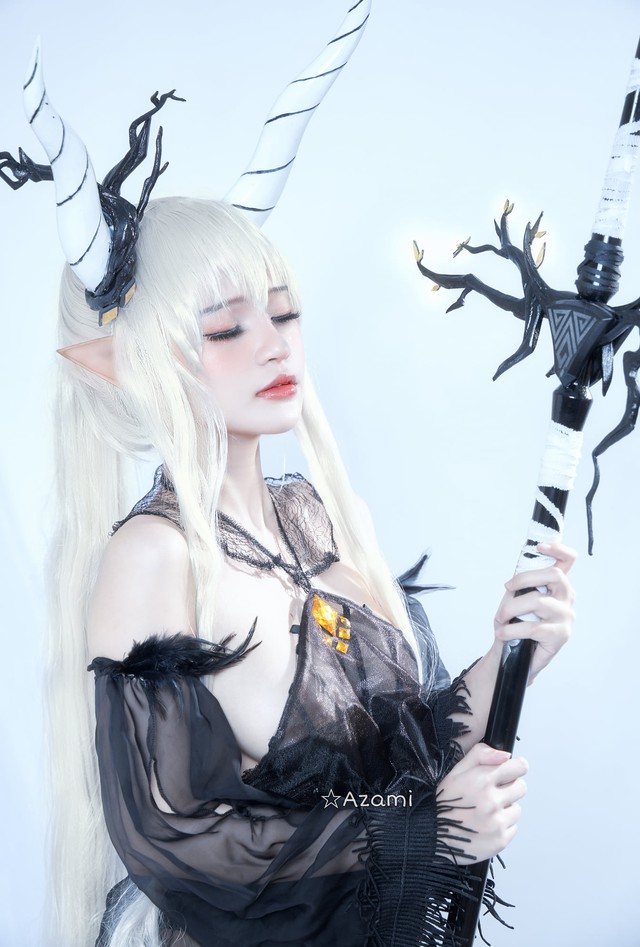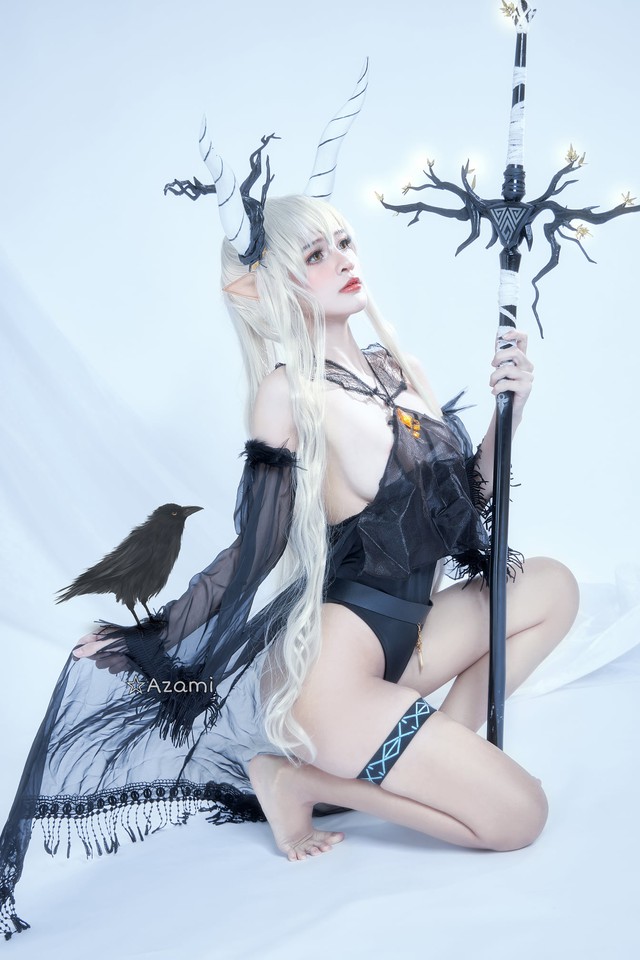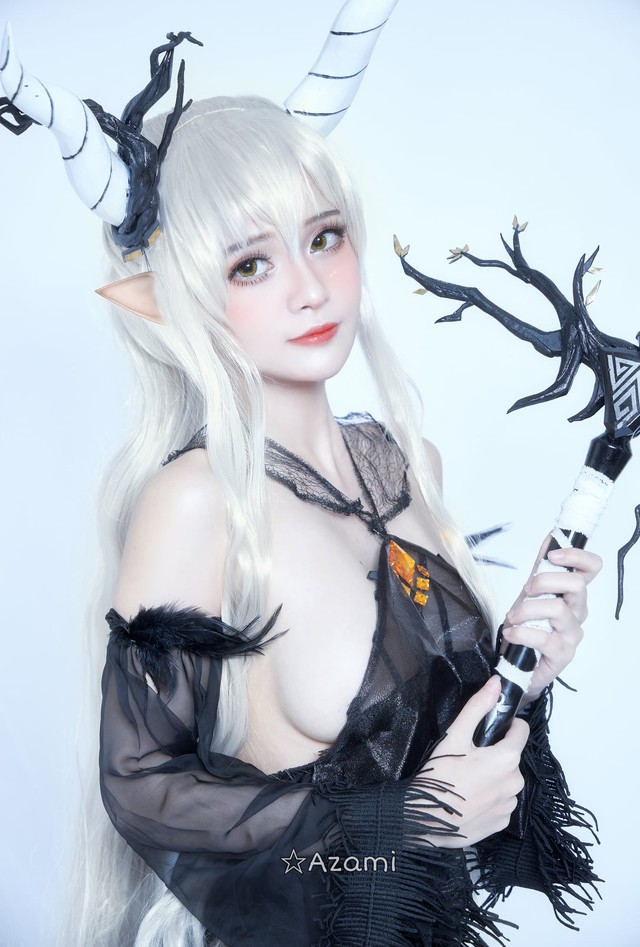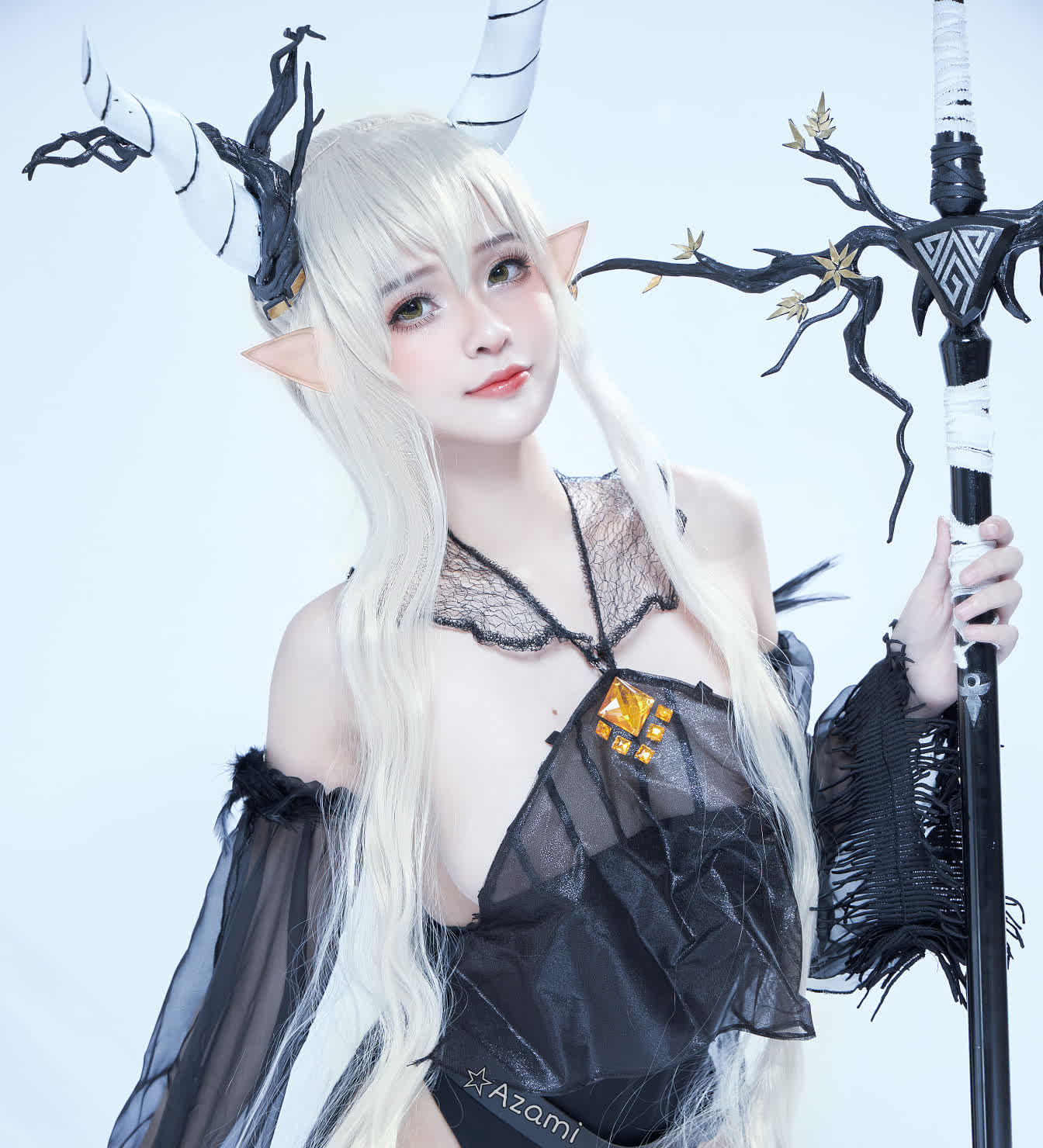 Have you seen Azami for a long time?
The plot in Arknights is centered around a character who has lost his memory and completely forgot the past. An organization called Rhodes Island will be a springboard for players to penetrate, trace the protagonist's past, and investigate the catastrophes engulfing the world originating from mysterious Originium ore. Through the journey, a series of related characters will appear one after another in a world full of magic and everything will gradually unravel. The characters all have different fighting stats, fighting styles, and skills.
You will also face ferocious creatures and fight against them in the style of a base defense game with a cast of characters with separate activation skills. The interface in Arknights is extremely player-friendly. The key element in Arknights is that players set up squads with the skills, cost, and combat stats that match the assigned tasks. Therefore, if a squad has more skill and combat stats than the enemy in that quest, winning is a breeze.