At the present time, the game disc is still widely sold but not extinct, but in terms of packaging (packaging), it is not very eye-catching, except for the special game versions. However, in the "early" period of the game village, there were many extremely well-designed disc boxes that were fascinated by looking at them. There are even games in a box as big as an encyclopedia …
The design of game disc packaging in the past is interesting and focused. As a result, some designers have invested extra time and gray matter to create extremely flashy boxes. Including designer Hock Wah Yeo who specializes in making very elaborate PC game boxes. There was a time when the game company Broderbund assigned Yeo to design the packaging for the famous Prince of Persia game, and as a result, the sales tripled because everyone wanted to buy one home by looking at the box.
Designing the plate is also a god of art
Yeo started a design studio with his friend Valerie Wong. They both created so many beautiful and eye-catching game disc packaging, that their Design Office was even named on the bottom of the box – a rarity at the time. Just now, Yeo shared a few photos of some of his favorite PC boxes, and included a link to play the game. You can refer to below below. Those who want to learn more about Yeo's other stories and the meanings behind PC boxes can check out more. here.
Wolfpack (Broderbund, 1990)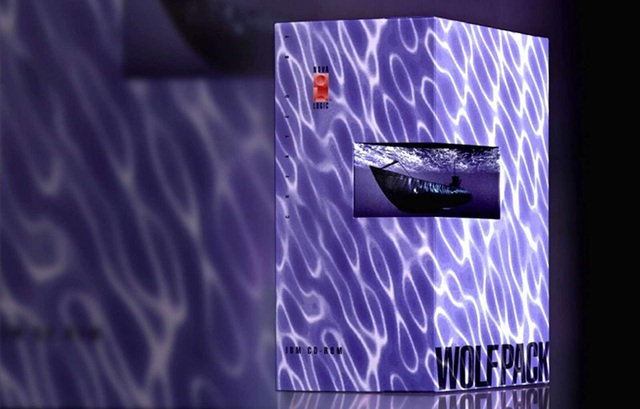 This is a submarine simulation game set in World War II, often compared with Silent Service II at the same time. Although somewhat inferior, Wolfpack still won a lot of praise for its extremely convincing graphics. You can play this game here.
Jetfighter: The Adventure (Velocity, 1988)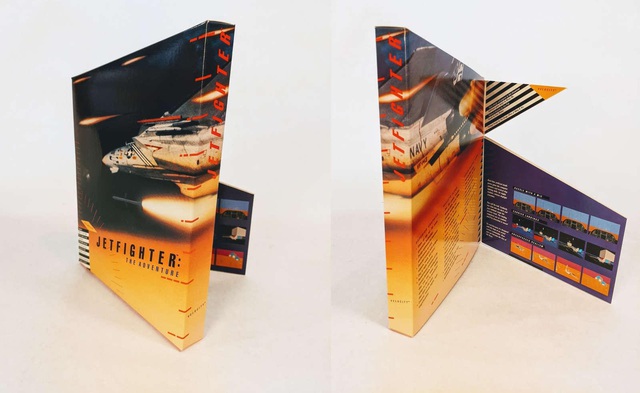 This is the first game in which Yeo has exclusive rights to create a disc box. Jetfighter: The Adventure is a realistic airplane flight simulation game. You can play this game here.
Jetfighter II: Advanced Tactical Fighter (Velocity, 1990)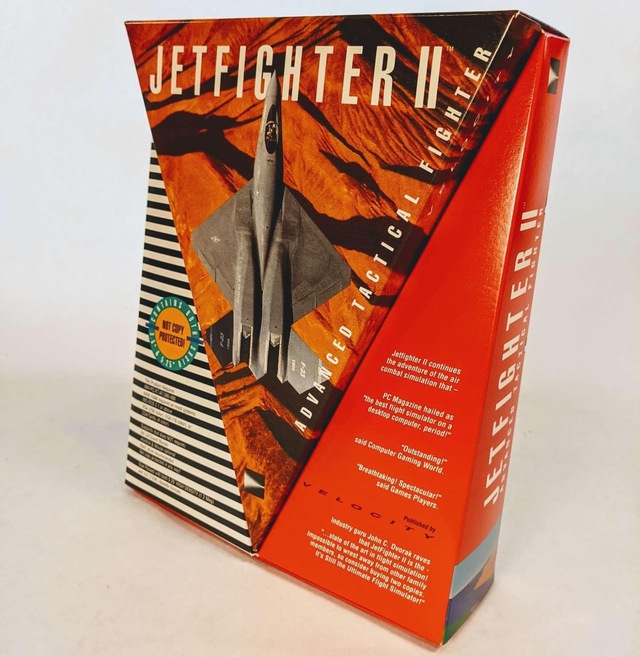 Although not too popular, but Jetfighter was successful enough for the developer to then "lay" out 9 more parts of the version. In Jetfighter II, it has been improved in many ways and is more tactical. You can play this game here.
Gabriel Knight: Sins of the Fathers (Sierra, 1993)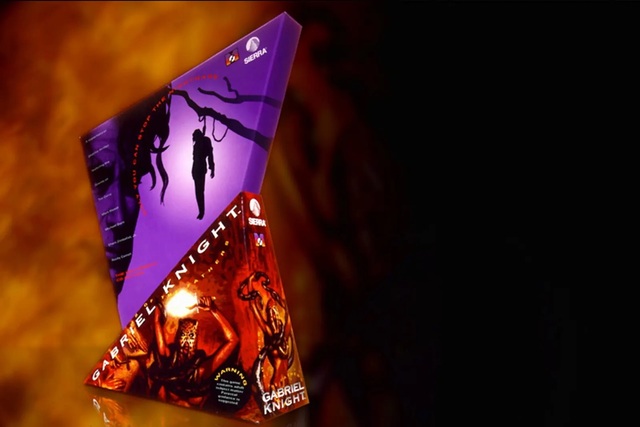 Gabriel Knight: Sins of the Fathers is a point-and-click adventure game starring Tim Curry and Mark Hamill. This is also the game that has made the gaming community begin to pay more attention to the storytelling factor and is highly appreciated by many critics. You can play this game here.
Specter (Velocity, 1991)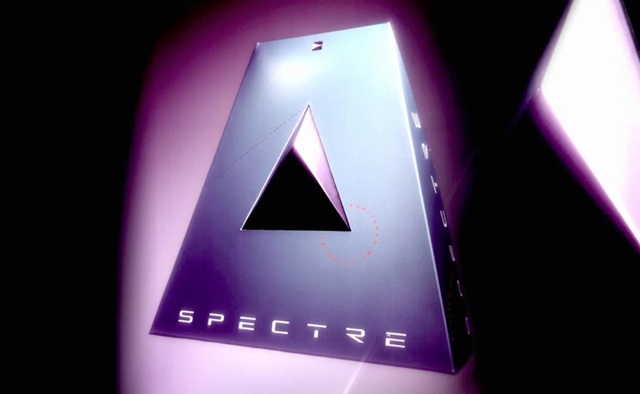 In the early days of 3D graphics, 3D tank shooters were popular among gamers, and it was thanks to such unique packaging that made Specter stand out from the rest. You can play this game here.
Specter Supreme (Velocity, 1993)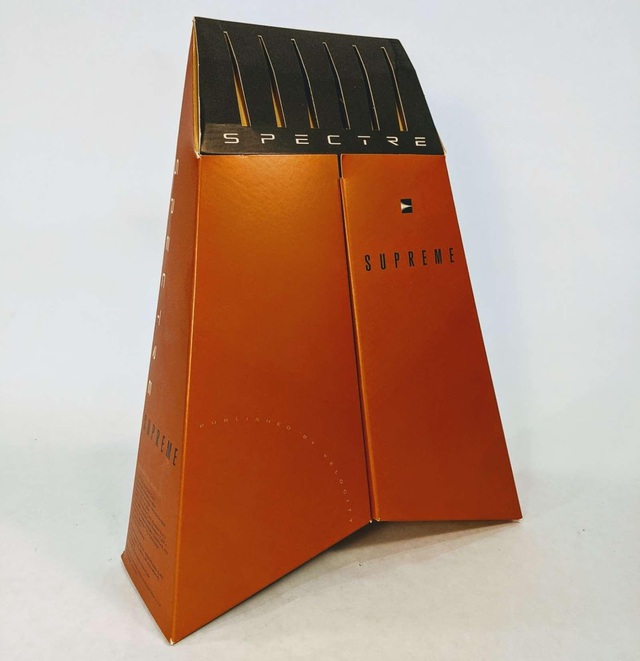 Since retailers were dissatisfied with the first Specter's huge protruding triangle, Yeo streamlined the design in later versions, sticking to a pyramid shape to make it easier to load on the shelves. You can play this game here (for Mac).
Specter VR (Velocity, 1994)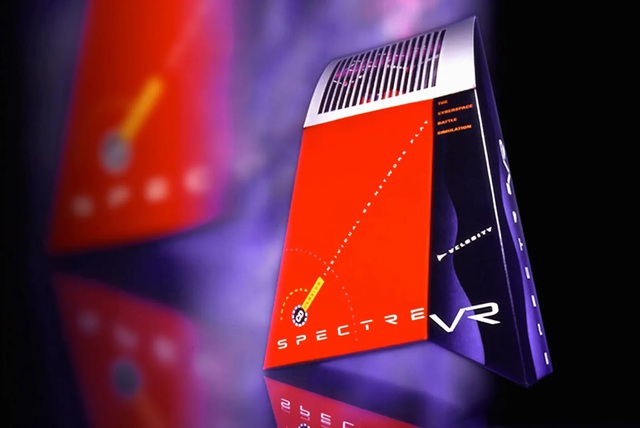 In the 1990s, the word "VR" was assigned to a lot of things to make the item more "technology". In the case of Specter VR, it is famous for its online mode. You can play this game here.
Armored Fist (Novalogic, 1994)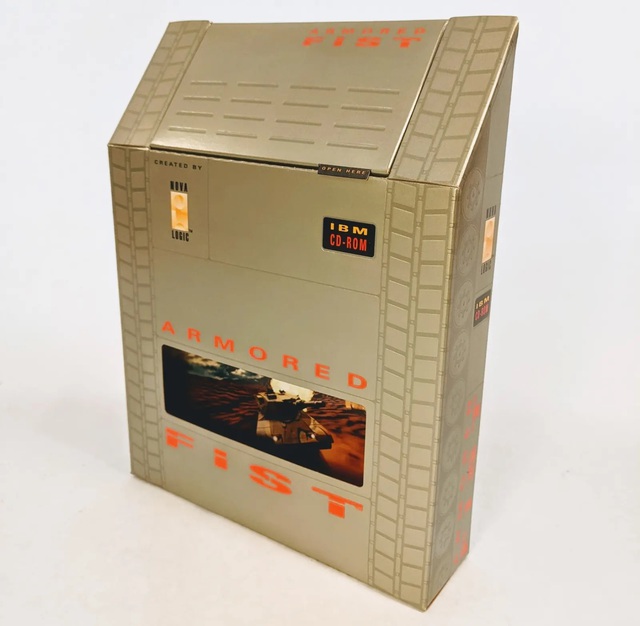 This is a tank driving simulation game set in the Cold War context, once attracted the attention of many gamers that we now often call "Call of Duty fans". You can play this game here.
Double Switch (Digital Pictures, 1993)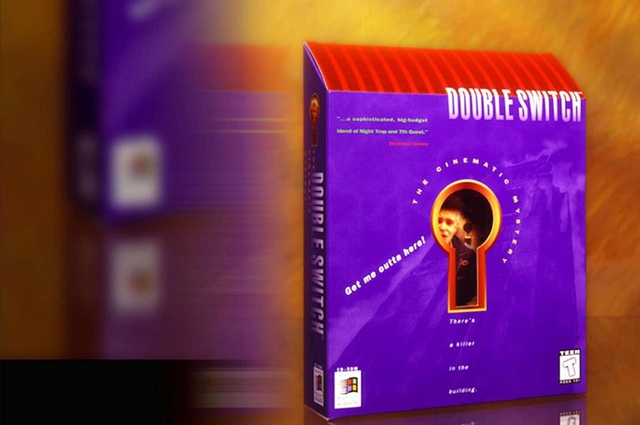 This is an adventure game from the development team behind Night Trap. Double Switch has just released the 25th anniversary version on the Nintendo Switch. You can purchase the Switch version here.
Flying Colors (Magic Mouse, 1993)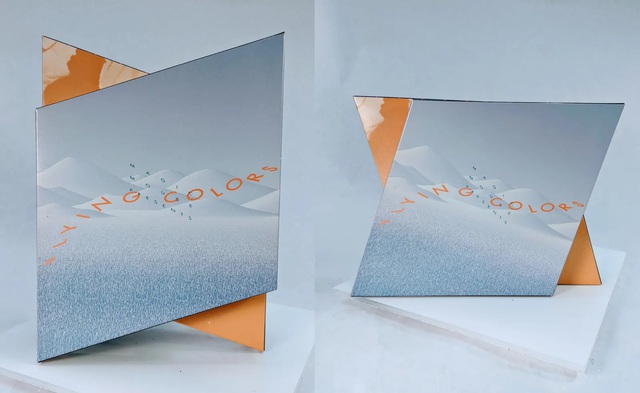 It can be said that this box still looks cool until now, although there are some outdated details. Flying Colors is a PC game that plays quite similar to Mario Paint and can be used to create interesting works. You can download the game here Please.
Flying Colors with more detail (Magic Mouse, 1993)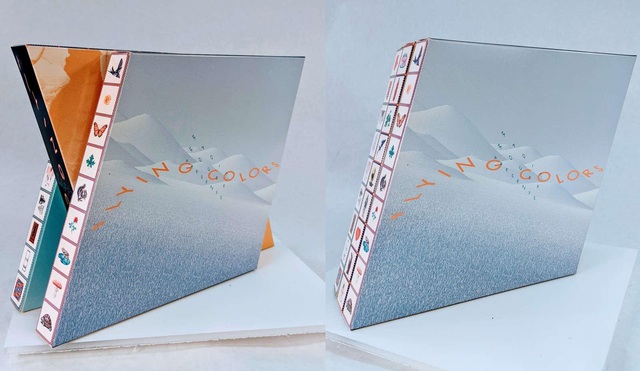 Prince of Persia (Broderbund, 1989)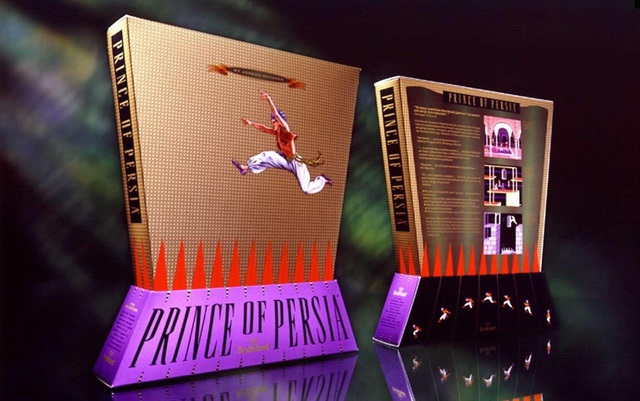 This is the game box that made Wong & Yeo's Design Office famous. Prince of Persia is a rather strange side-scrolling 2D game, so it takes a while for gamers to care about it, but this series of games continues to develop until today. . You can play this game here.
Prince of Persia 2: The Shadow and the Flame (Broderbund, 1993)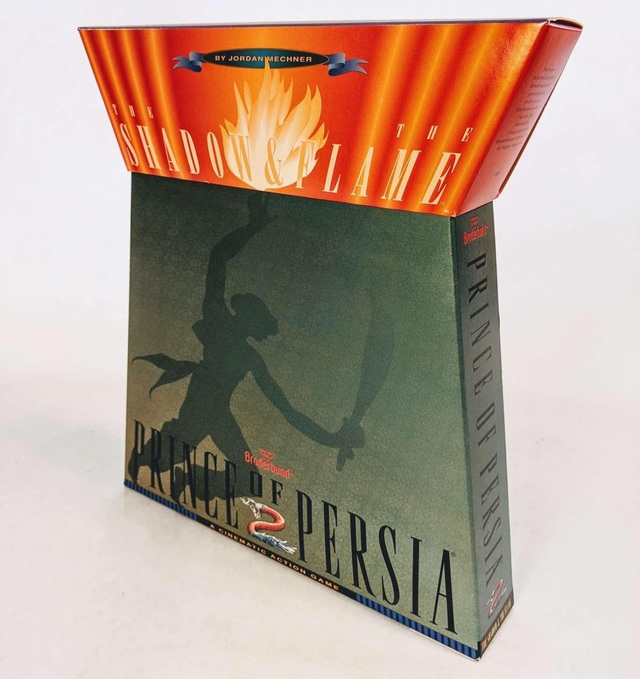 Since every gamer bought a new game with a Prince of Persia-style box, of course Yeo began to design the packaging for season 2. Critics say the game has improved a lot part before and listed on the Action Games of the Year list of Computer Gaming World. You can play this game here.
Supreme Warrior (Digital Pictures, 1995)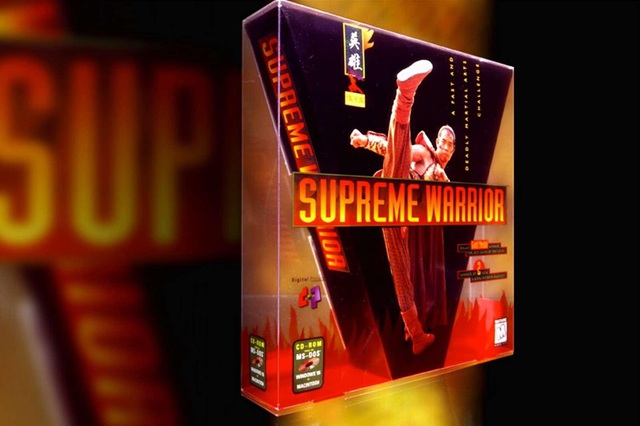 Supreme Warrior is a full-motion video game from Digital Pictures. In a nutshell, this game will turn kung fu movies into first-person fighting games. It sounds quite new, but many gamers do not like this genre, so the game also receives many mixed opinions. You can play this game here.
Iron Helix (Spectrum Holobyte, 1993)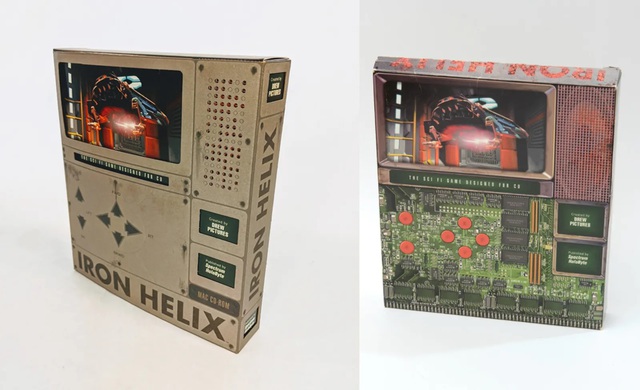 This horror game will let you control a robot to explore the creepy spaceship. The game box is designed in a way that makes the player feel like he or she owns this game right from the moment of hand. You can play this game here.
Havoc (Reality Bytes, 1995)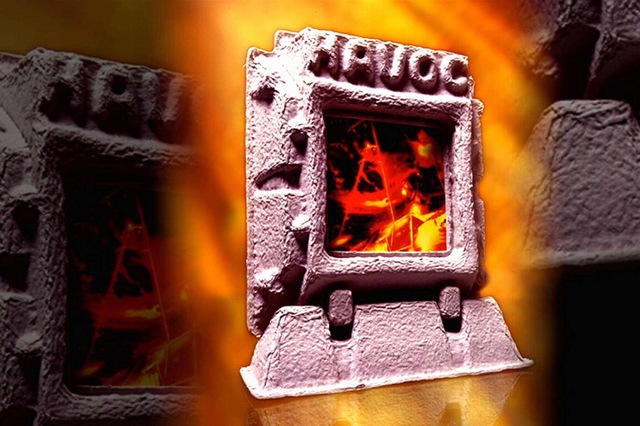 It can be said that the Havoc game box is ahead of its time, guys. It is produced from a factory that specializes in making egg containers and uses recycled materials. In the middle is the storage for the CD box, allowing the retailer or gamer to separate the two parts if they find the packaging is overwhelming. You can download it here (PC) and here (Mac).
Source: Gizmodo