My Hero Academia is a Japanese superhero manga written and illustrated by Horikoshi Kōhei and has been adapted into an anime. In this series, the heroes possessing many different superpowers to fight for peace and justice against criminals also possess equally diverse superpowers. This is what makes the fans love.
In particular, the hot and seductive girls of My Hero Academia have helped the series attract more fans. Many fans from all over the world have chosen the girls of Boku no Hero Academia to cosplay, and every costume makes everyone fall in love with them. In today's post, see the real birth of Himiko Toga through coser Mon's expression 夢!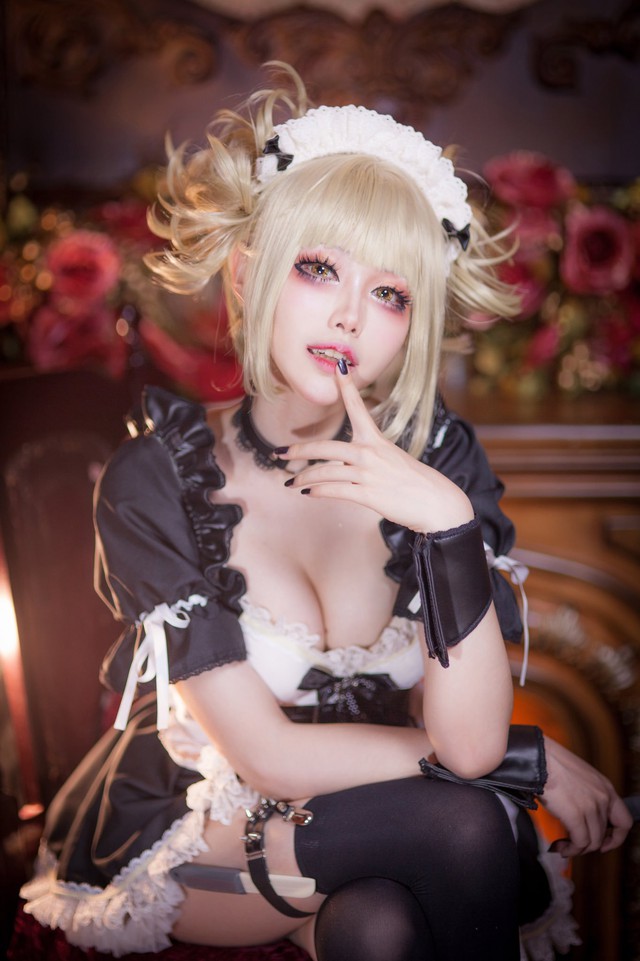 Toga Himiko in Boku no Hero Academia has 2 lovely blond buns.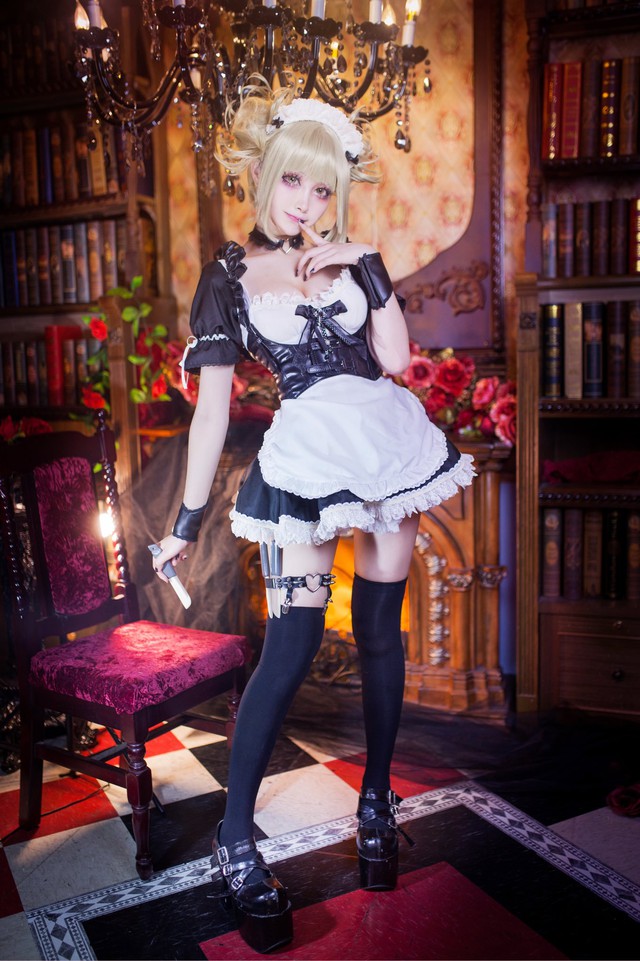 Himiko Toga is not a bad character, in fact, people quite like her.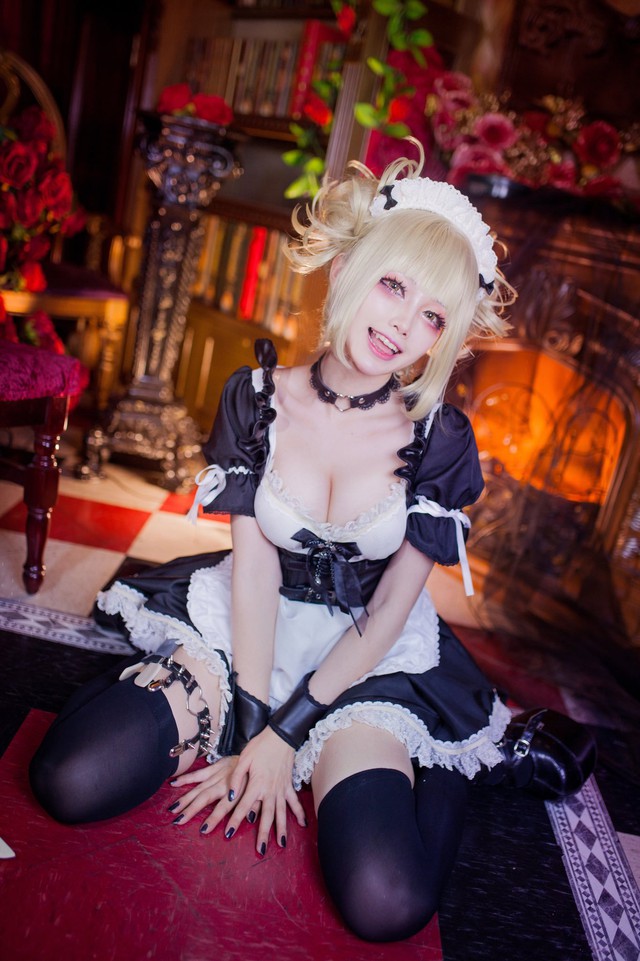 Himiko is a master of disguise, infiltration, and invisibility among the members of the Crime Coalition.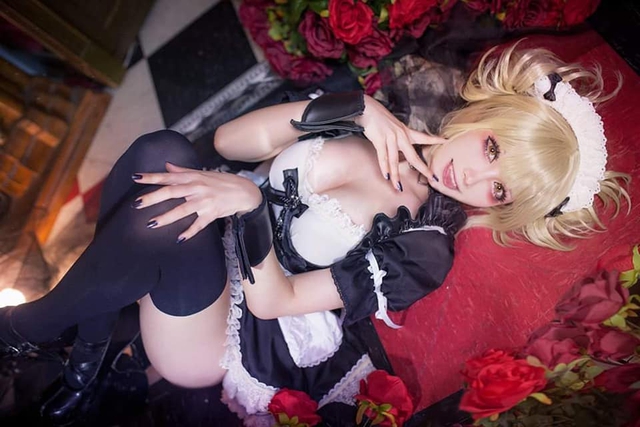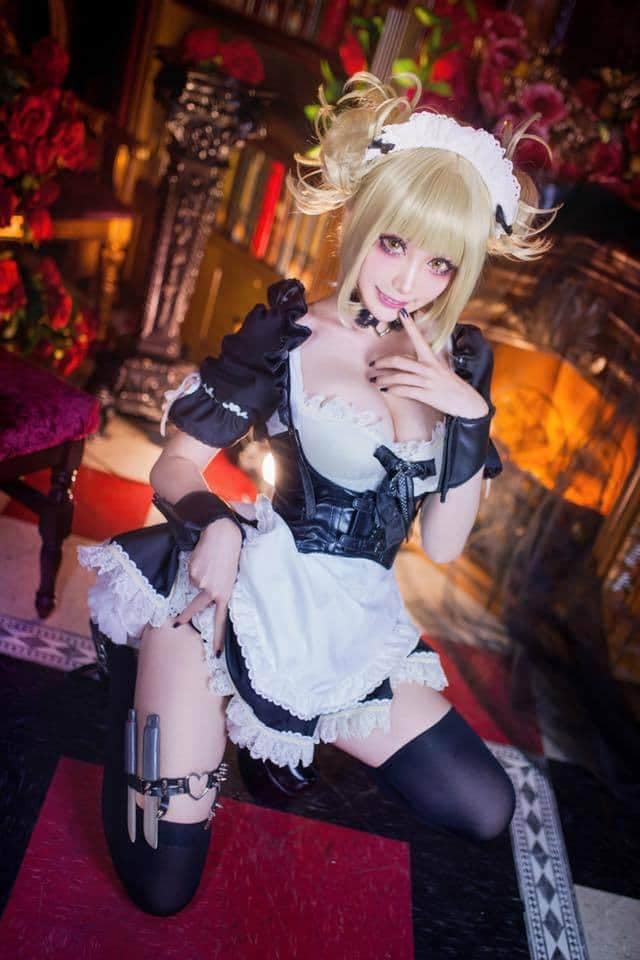 Himiko Toga in maid outfit is really sexy, right?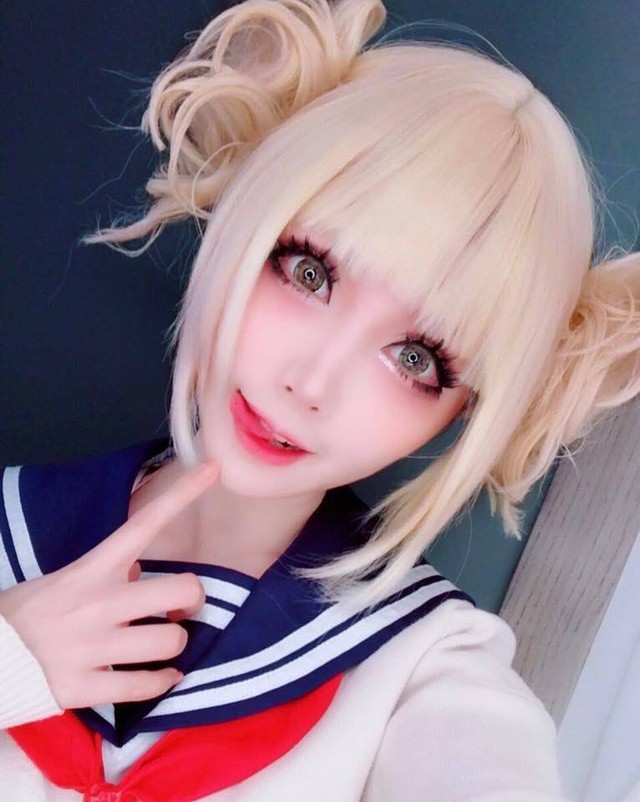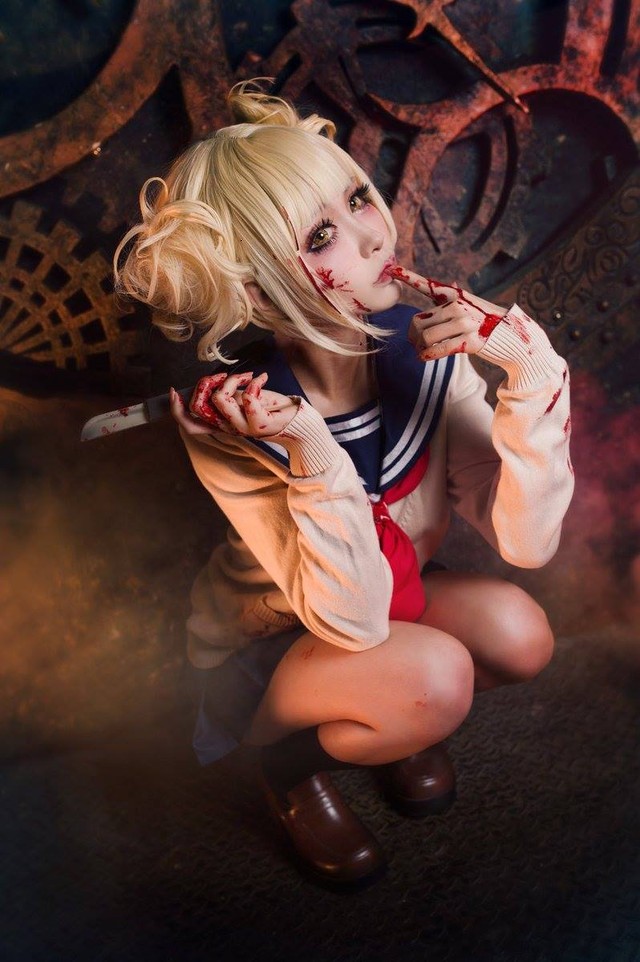 Himiko is a pretty petite girl with blond hair, her hair tied messily on the sides of her head, her front bangs are cut very specially, with two curls that extend down the sides of her face. Her yellow eyes are slightly narrowed, she has cat-like fangs. She is described by the characters in the series as having a very pretty face, at least by the standards of speakers.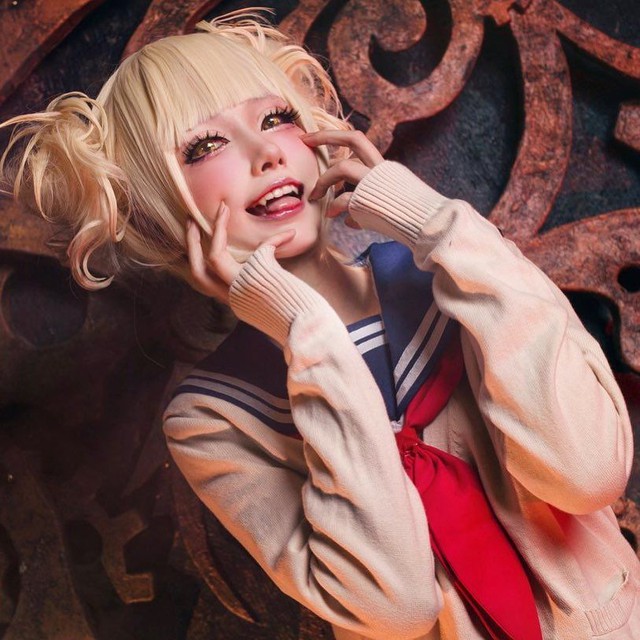 The person of Himiko Toga is a mixture of many personalities. It might be a mad girl, willing to brutally eliminate her opponent. But sometimes it just simply wants to have friends, people you like, and sometimes it is also a kindness for teammates. Himiko Toga is the type who can be cold-blooded and has a crazy personality but is faithful when it comes to love. "I just want to love, live and die my way" – this is a line that clearly expresses Himiko's ego.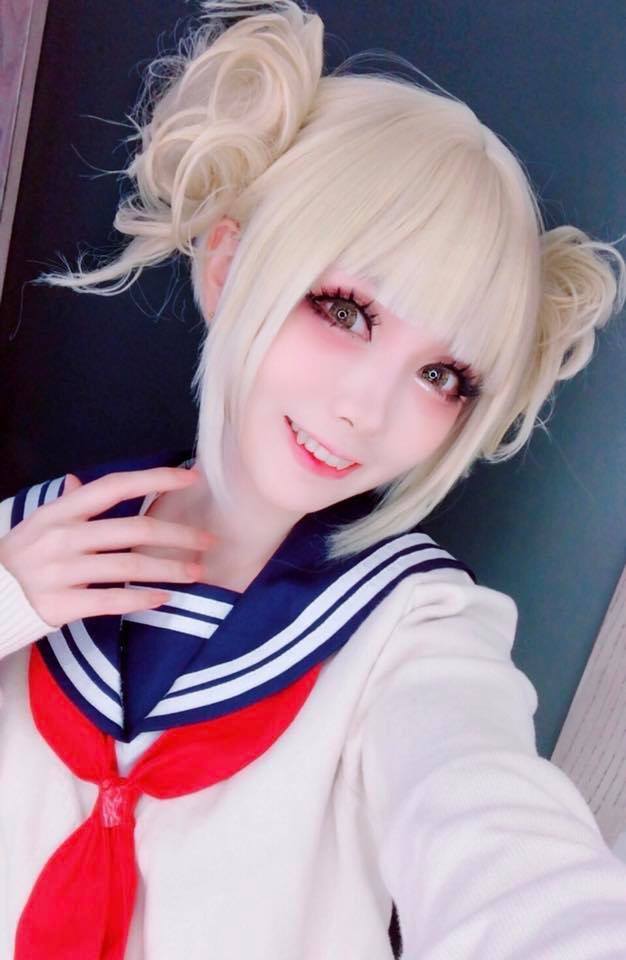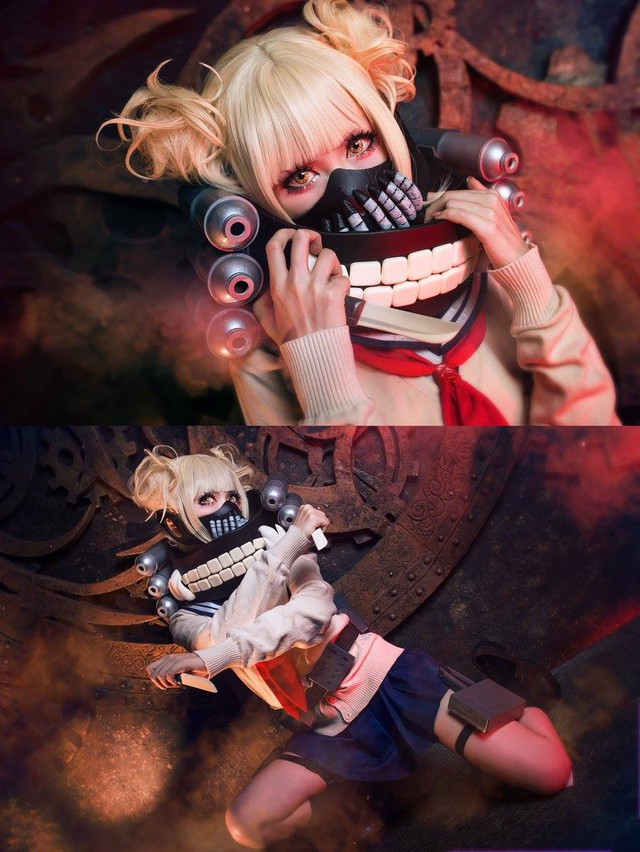 In her criminal outfit, she wears her casual outfit with several utensils, she wears a large neck scarf with a predator-like appearance, a face that covers half of her face, and carries a box with needles for smoking blood out of people. There are also a few knives she wears around her thighs and around her waist.