Cosplayer transformed into this beautiful Jill Valentine, everyone will love.
Resident Evil 3 Remake is a remake of Resident Evil 3: Nemesis developed by Capcom and released for PlayStation launched in 1999. The story of Jill Valentine and her attempts to escape the city has been lost. viral infection. Resident Evil 3 was originally designed as a mere spin-off, however, it became one of the most played games players love the most in the entire series. This version of Remake is labeled 18 on steam because of its somewhat horror and violent element.
The main character in this game is Jill Valentine. She is also one of the key characters in the first installment of the Resident Evil series, where Jill Valentine is a member of the Special Tactics And Rescue Service (STARS, an important part). units of Alpha).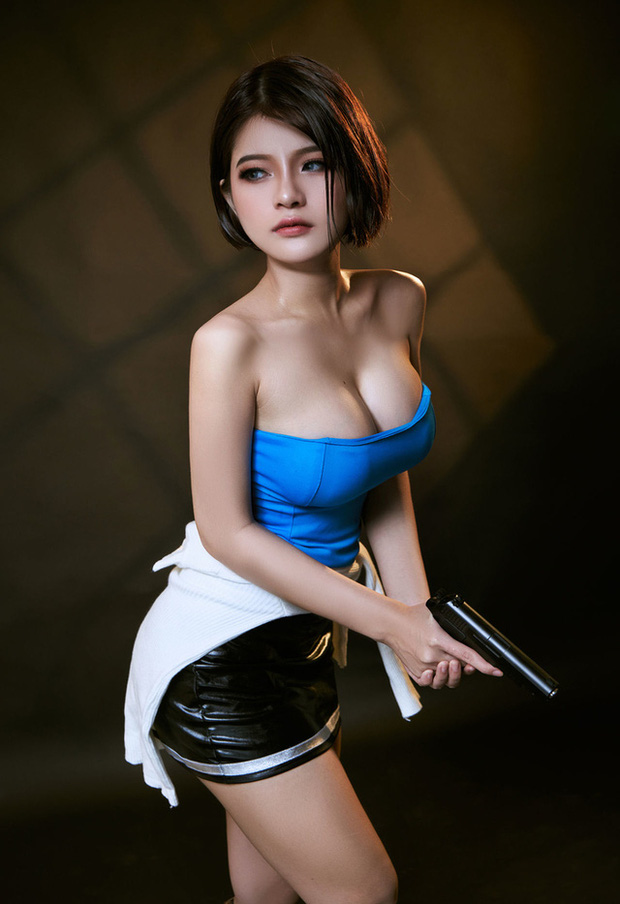 24 hours before the events of Resident Evil 2, Jill Valentine tries to escape Raccoon City. Most of the population has been turned into zombies by the outbreak of the T virus, a new secret biological weapon developed by the Umbrella company. Resident Evil 3 takes place in an interesting timeframe in the Resident Evil universe, starting just before the events that happened in Resident Evil 2 but also taking place after those events. In other words, Resident Evil 2 takes place between the events of Resident Evil 3.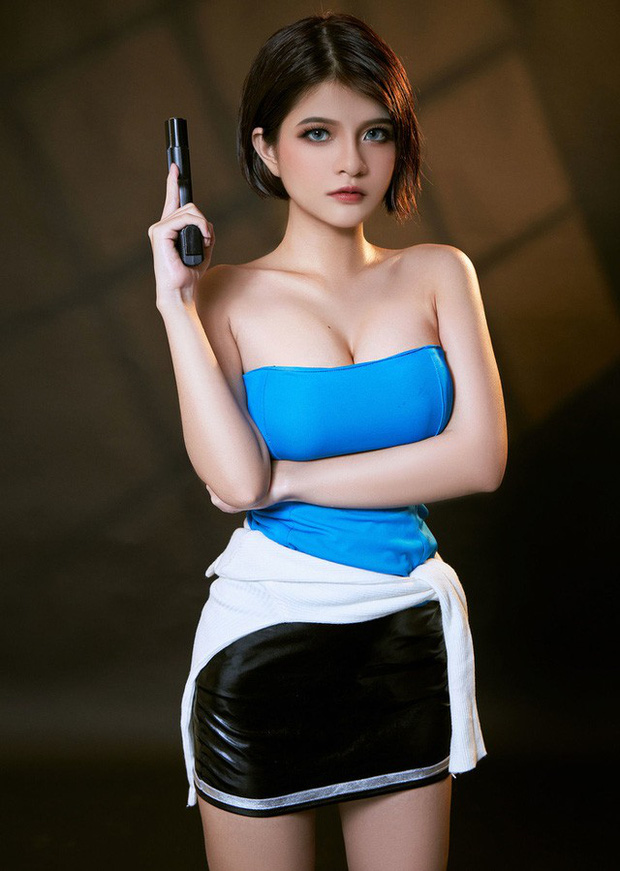 It is the popularity of Resident Evil both on the game and in the movie that makes Jill Valentine's reputation stand out equally in the list of most known game characters. And so Jill Valentine became a character cosplayed a lot.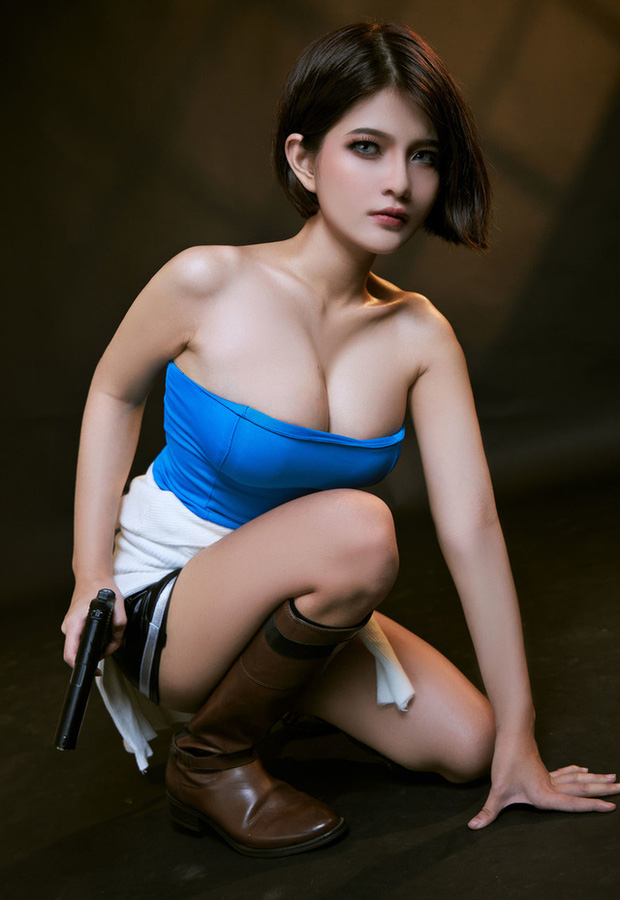 In the prototype, Jill Valentine is one girl beautiful, sexy, glamorous but no less strong and courageous.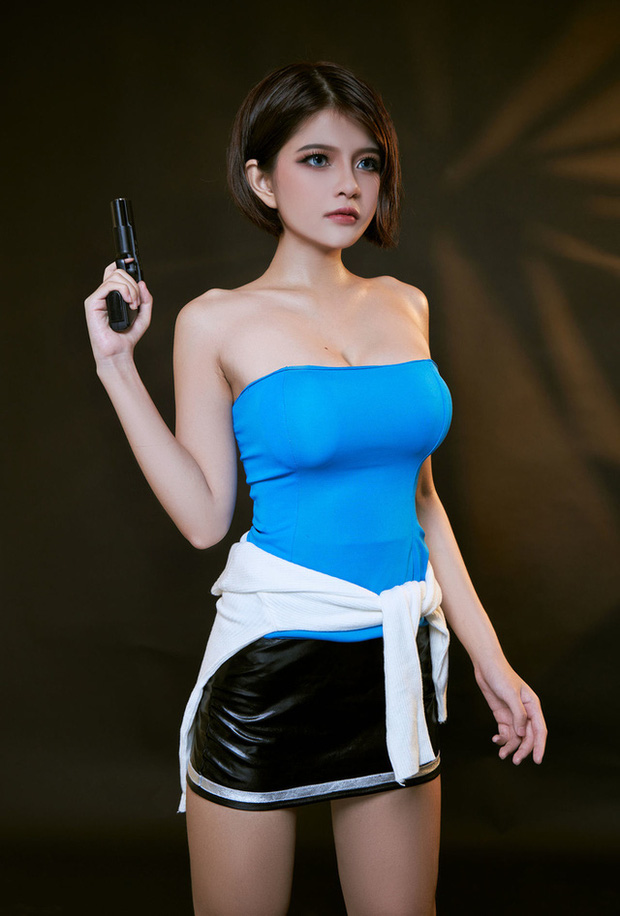 The cosplay of female coser Azami, although not as tough and strong as the original version, attracts viewers thanks to her beautiful, delicate face and sexy body.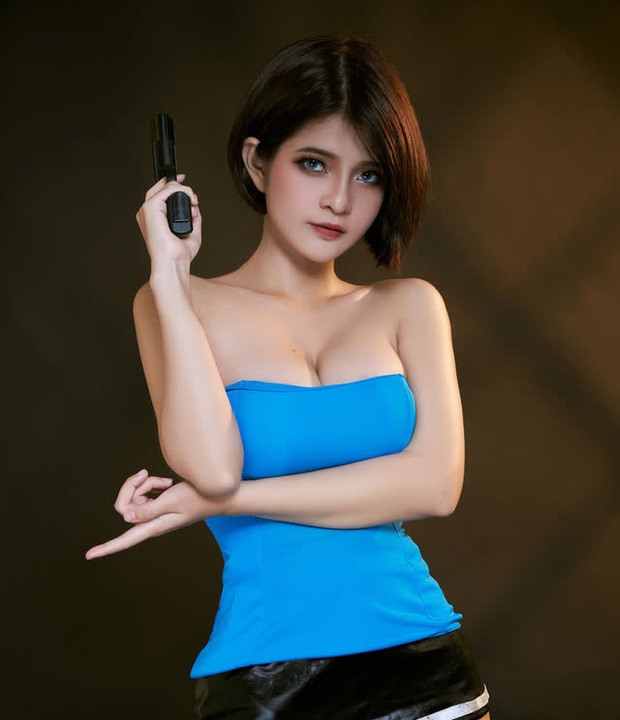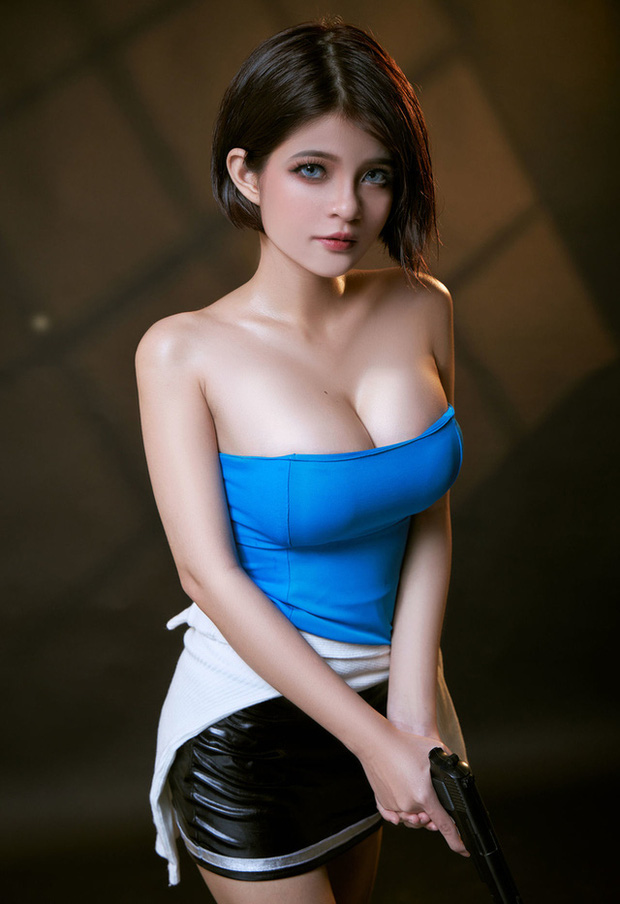 Azami herself has always liked to transform into girls and her makeup photos are well invested, showing off the deadly seductive body of the female coser.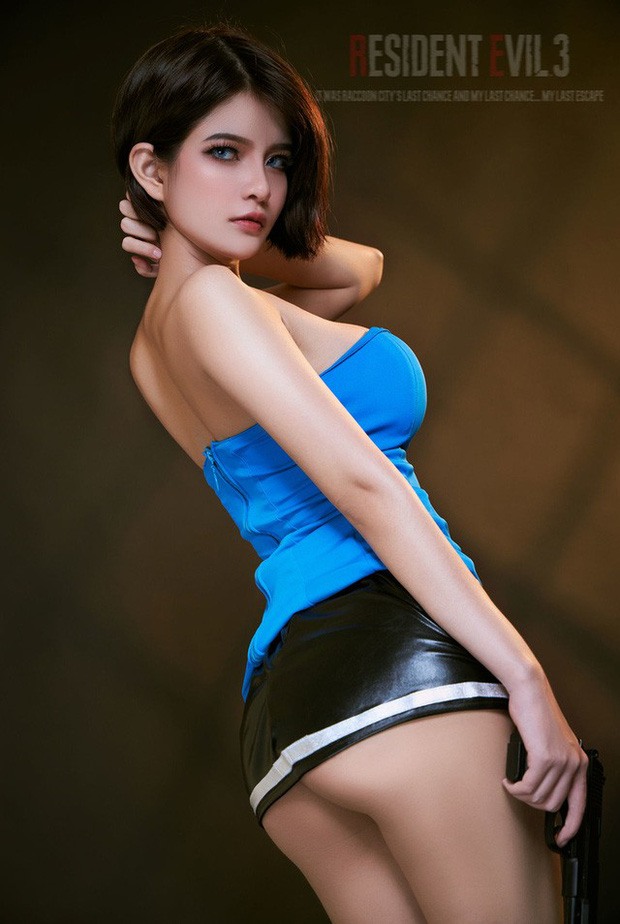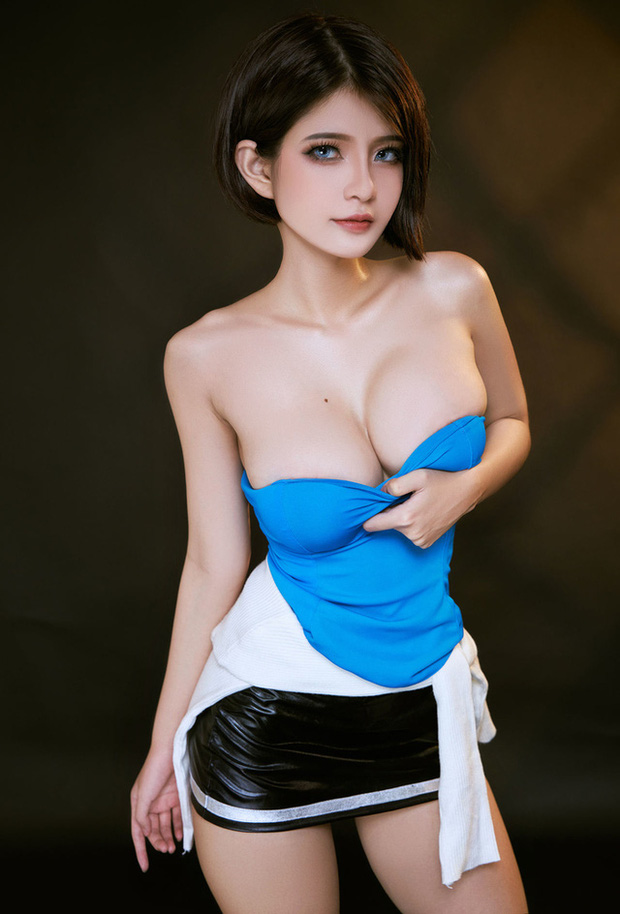 The Vietnamese coser made gamers astonishing when watching Jill Valentine came into the real world.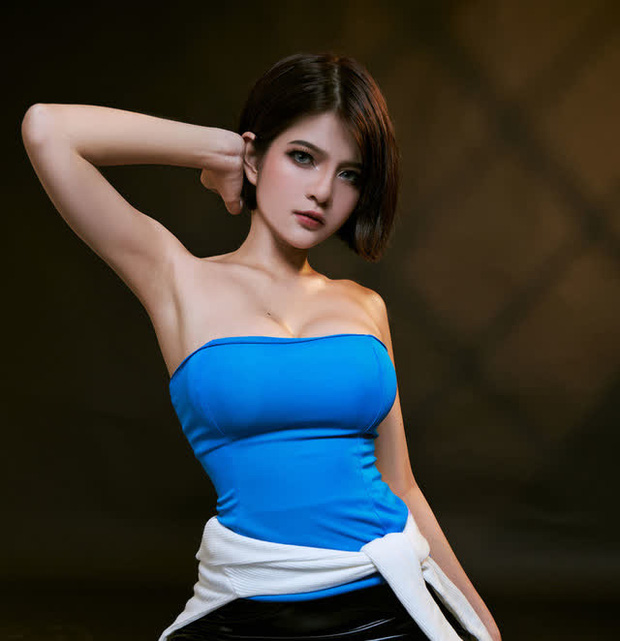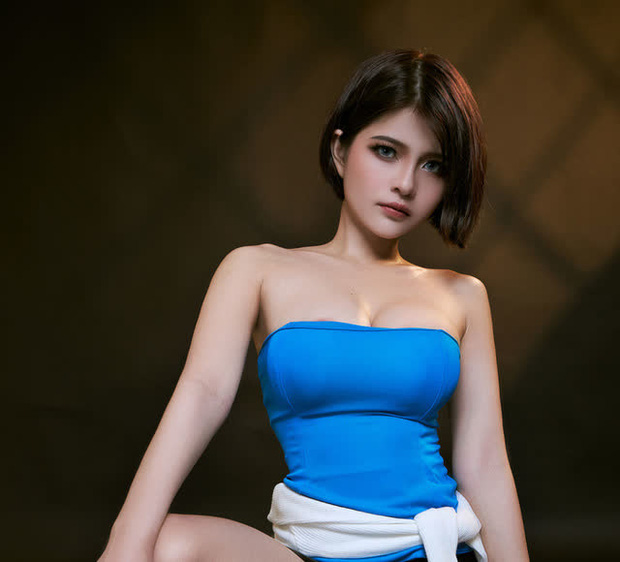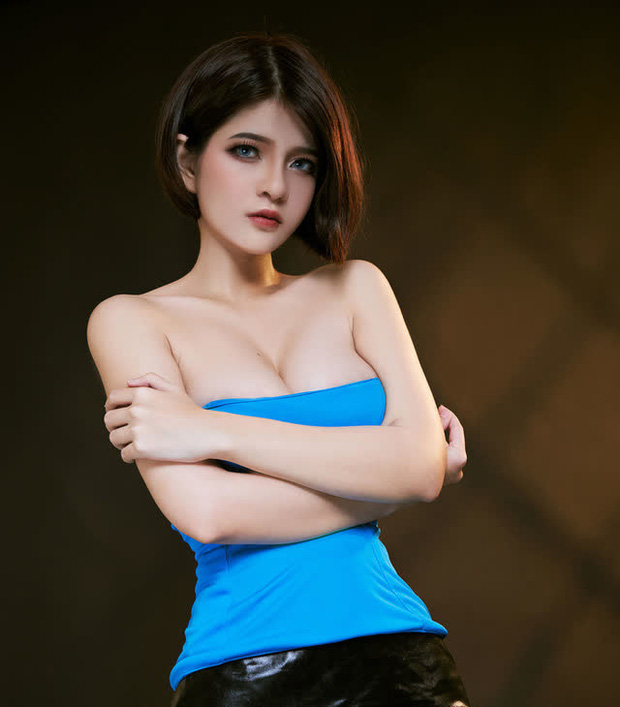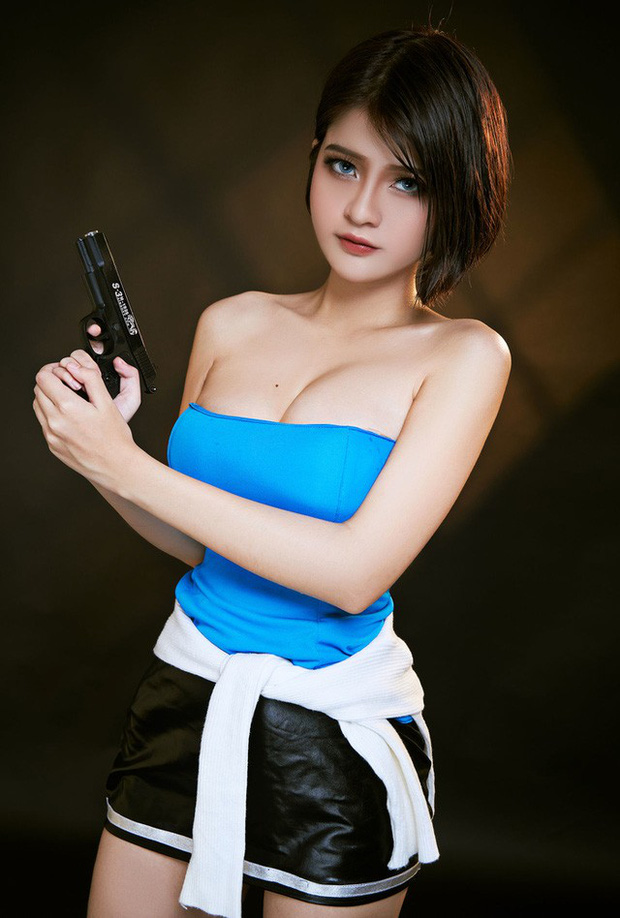 The community gave full praise for the transformation into Jill Valentine by a Vietnamese female cosplayer named Azami.