Have you ever seen Barbara in Genshin Impact so sexy and sexy?
Genshin Impact is an open-world adventure game where players will transform into a mysterious character, possess magical powers and embark on an adventure in a vast virtual world. In addition, the developer also added some new details like anime-style characters and more action gameplay.
The scene of Genshin Impact takes place in Teyvat, a strange continent with 7 magical elements converging. In Teyvat, magic is a very familiar thing and everyone has the ability to manipulate one or more magical elements.
Since its release in September this year, Genshin Impact has quickly become a big blockbuster for the gaming community around the world . Although initially criticized by many gamers that this is a "fake" game The Legend of Zelda: Breath of the Wild, developer miHoYo has turned the negative perceptions that the gaming community once had for Genshin. Impact becomes a positive perception of the gameplay, the characters, and the beautiful world in the game.
One of the points that make Genshin Impact attractive to players is the super sparkling and eye-catching cast of characters. The proof is that many cosers have chosen characters in this game as models for cosplay and Barbara is an example.
Have you ever seen Barbara as sexy and sexy as this?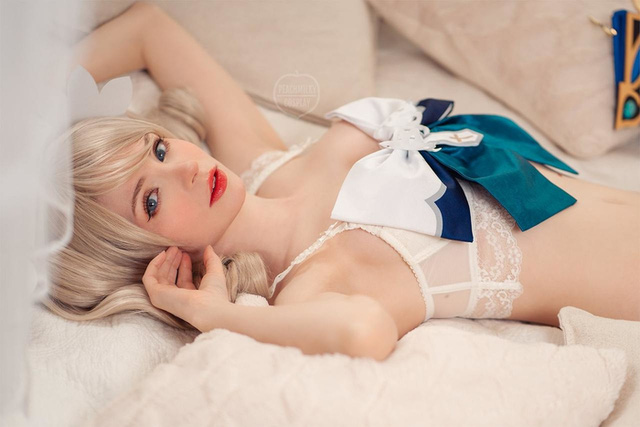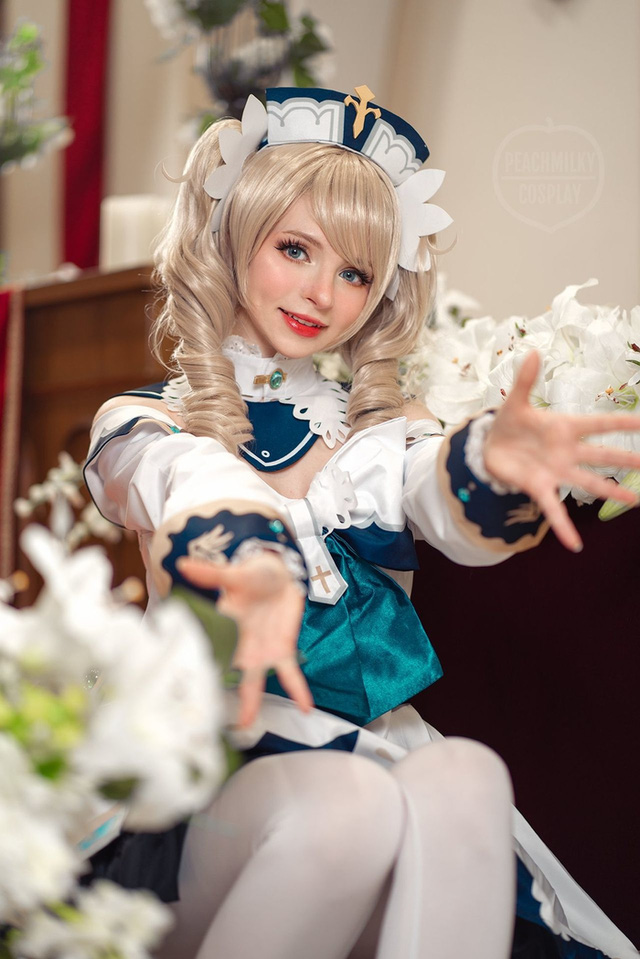 The first impression of people about Barbara is a girl worth loving with a petite body, with ash-blond hair and blue eyes, mysteriously.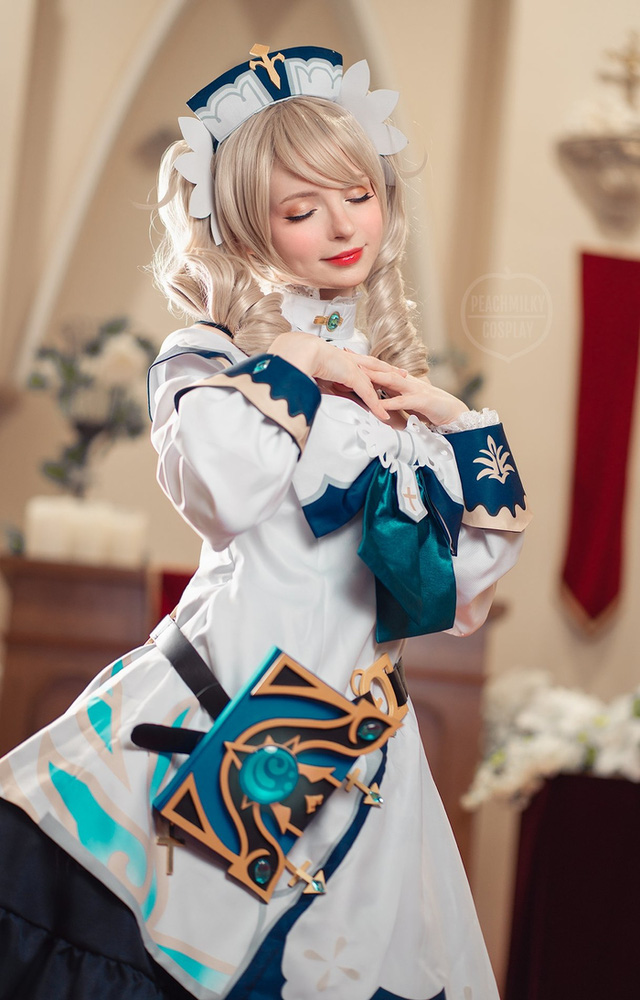 In Genshin Impact, Barbara is a 4- star and B-class Healer, using the element of water and using magic book as a combat weapon.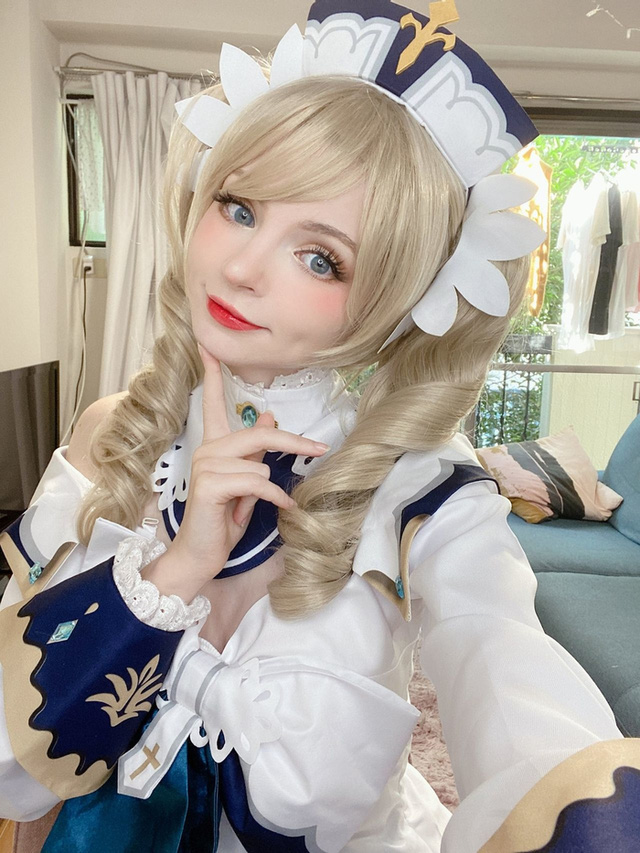 Barbara is also the deaconess of the Church of Favonius and is a shining idol of the people of Mondstadt with the ability to heal: from external wounds to soothing broken hearts for various reasons.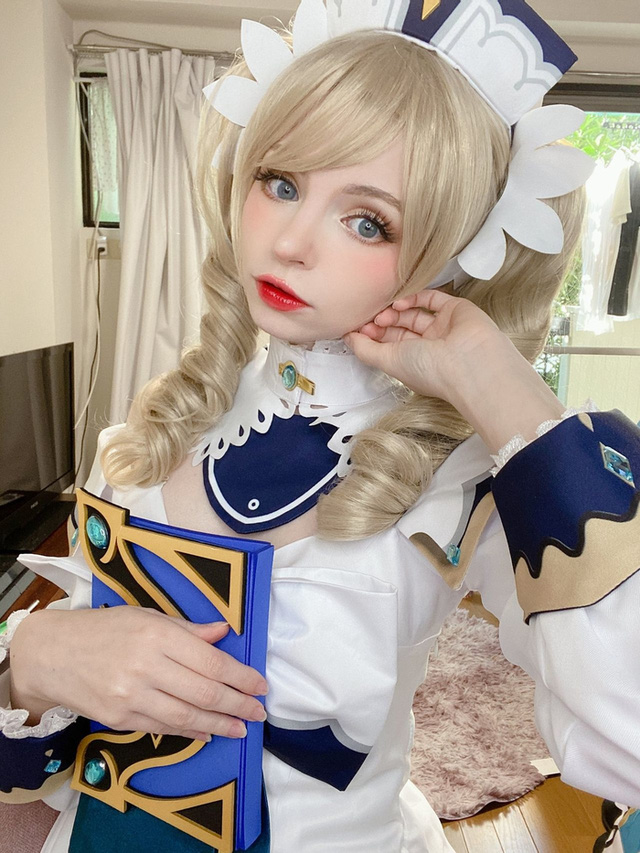 Barbara has the ability to heal all teammates through activating the Show Start skill and activating basic attacks. Not to mention, this skill also creates a wet effect, very easy to combine with the main Fire or Lightning type of the player.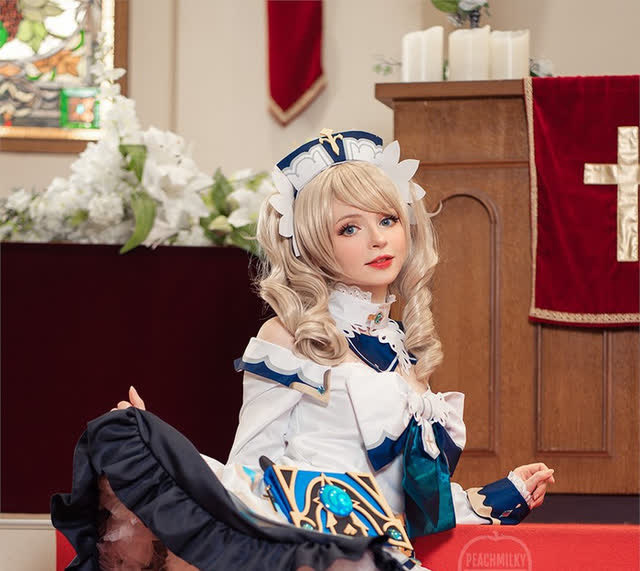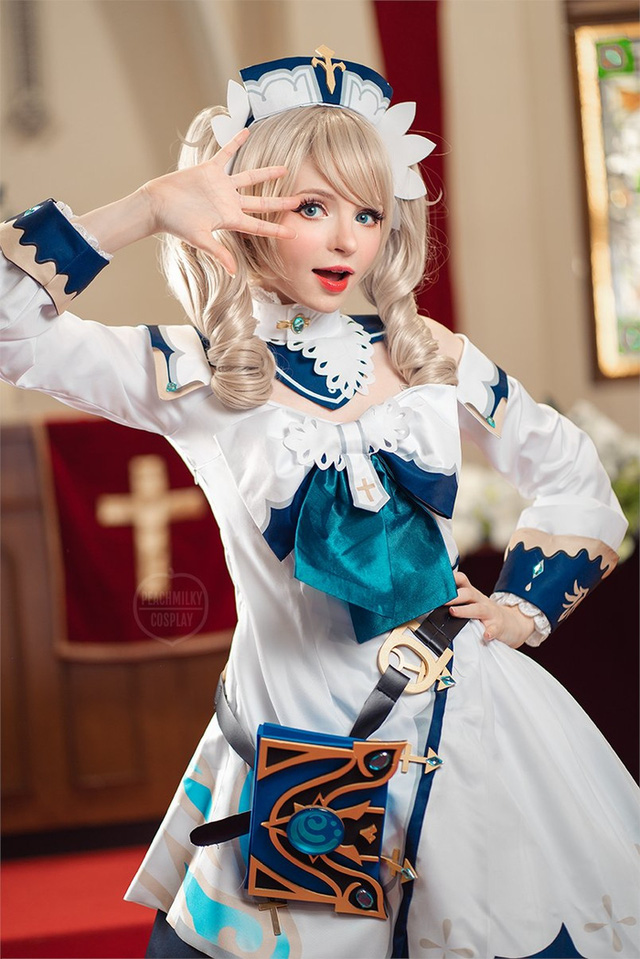 Possessing two blood buff skills, Barbara deserves to be considered the medical god of Genshin Impact's medical world.
Female coser Peach Milky had an excellent transformation into the character Barbara in Genshin Impact. Owning slim, sweet beauty, so the cosplay female physician should ask the Milky Peach does not encounter little difficulty.