This week, For the King will be the next name given to the community by Epic Games Store. Just a normal account is that you can download and play without having to pay any fees.
Set in the context of the Fahrul kingdom, the events of For the King begin when the king is killed by an unknown assassin. Since then, the country has been in turmoil. Robbers, monsters, rebellions happened everywhere. The beautiful kingdom of Fahrul is no longer the same.
In that situation, the queen issued a summons, calling on heroes everywhere to stand up to protect the kingdom. Starting from a small group, you gather companions and expand your power. Sweeping rebels, destroying monsters to restore peace to the kingdom.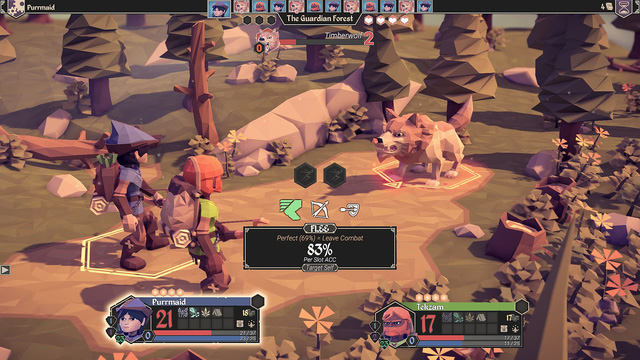 The gameplay in For the King is a combination of turn-based strategy, role-playing action and Rogue-like. In each turn, you will give an action as well as moves for the characters. The game also incorporates development factors such as gathering, exploiting, crafting, building….
According to a review on Steam, For the King received 87% of positive reviews. This is a talking number that shows the quality of the game. With such a game converging many elements of entertainment, but also 100% free of charge, what are you waiting for without trying?
As expected, For the King will officially be open for free from 22:00 on February 4 to February 11. After that point, the accounts that have downloaded the game will be permanently retained in your collection.