In the genre of third-person shooters, Outriders developed by People Can Fly and Square Enix, has made a difference and breakthrough when it has reached an impressive milestone on the distribution platform of the Steam game. Although Outriders hasn't even been officially released yet, millions of players have purchased this sci-fi action shooter title.
For those uninitiated, Outriders is another addition to the adventure shooter genre, similar to the Destiny or Borderlands series. Just like those games, in gamers, players can play solo or join with friends to explore the world of science fiction. Outriders demo released recently has attracted a large number of gamers worldwide because of the difference and breakthrough of the game, when within 2 weeks of demo release, Outriders sold more. 2 million copies and become the hottest game on Steam today.
According to a weekly report on Steam Database, People Can Fly's title was on the list of Steam's top 10 best-selling titles on Feb. 28th. Even with the delay until April, pre-orders pre-orders. for Outriders is still selling well on the Steam platform. According to Steam Database, Outriders hit its highest player level two days ago with 55,351 demo players. While these numbers aren't crazy, compare it to other popular titles like Warframe and Path of Exile.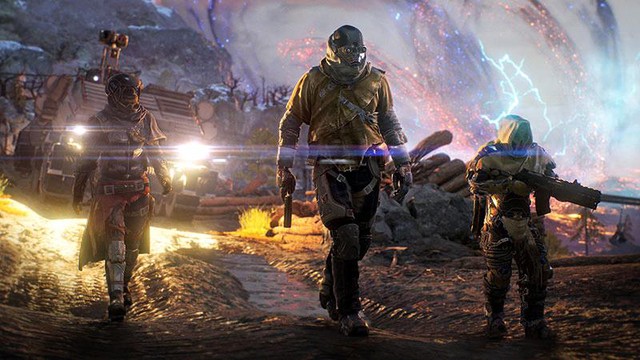 It is known that Outriders is a co-op RPG shooting game set in the Enoch universe, in which players are tasked with fighting on an evil planet to reach a mysterious signal source. Currently, there are 4 warrior classes: Devastator, Pyromancer, Technomancer and Trickster. Each class has its own skill to complement different gameplay. With the ability to cross-play in Outriders, the gaming possibilities seem endless as gamers can connect with friends and millions of other gamers around the world.
Outriders will release April 1, 2021, for PC, PS4, PS5, Stadia, Xbox One, and Xbox Series X / S. Interested gamers can play the demo of Outriders for free using the link below: