One-Punch Man is a Japanese manga/anime series written by One who loves all over the world, so cosplayers love to dress up as characters in this work. Especially Fubuki – the most beautiful and hottest girl in the series.
Fubuki is always considered the most beautiful beauty in the world, One Punch Man. When she first appeared, she attracted viewers by her beauty and impressive psychic ability. It is hard to deny Fubuki's charisma and prominence, since she started appearing in the series until the present time, despite having only "moderate" ability compared to other characters, However, Fubuki is always noticed in every appearance just because she is so attractive.
Fubuki is also known by the heroic alias Blizzard of Hell, 23 years old, 1.67m tall with 3 rounds respectively: 95 60 90 – a standard number without correction. Fubuki always appears as a young woman with a tall, slim, and curvy figure. She has a long chin, dark blue hair styled a bob and light green eyes. Her main outfit consists of a long white fur coat, a dark blue matching skirt, thigh-high black boots, and several necklaces. Occasionally, she wears different outfits.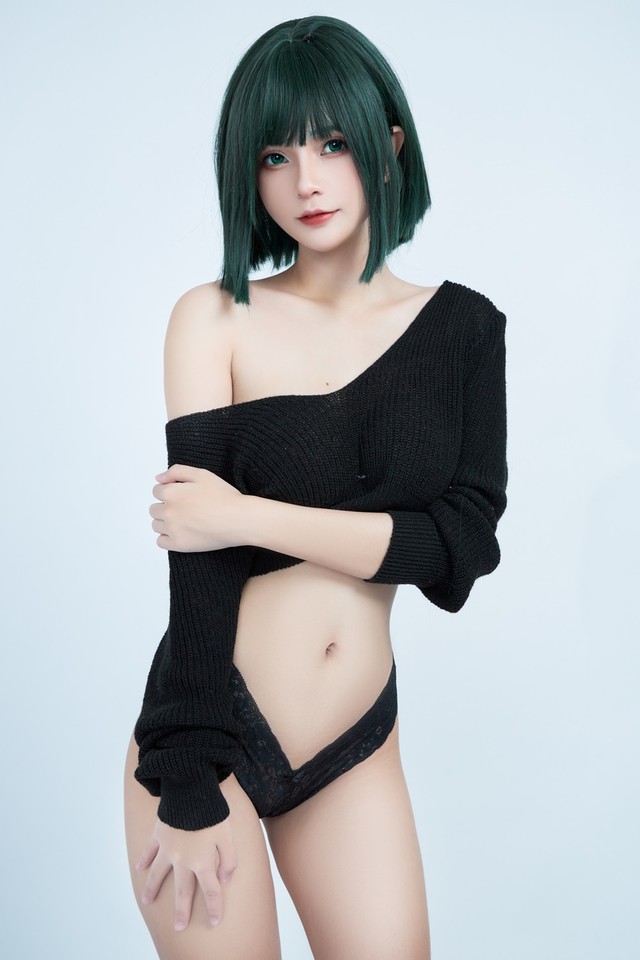 When she was a high school student, Fubuki usually stood with her back arched, as the old men were constantly staring at her bust. Because of that, she is often quite insecure about her appearance, especially because of … large breasts. But now, Fubuki has changed her to become more confident and comfortable wearing elegant, expensive clothes that show off the strengths of her body.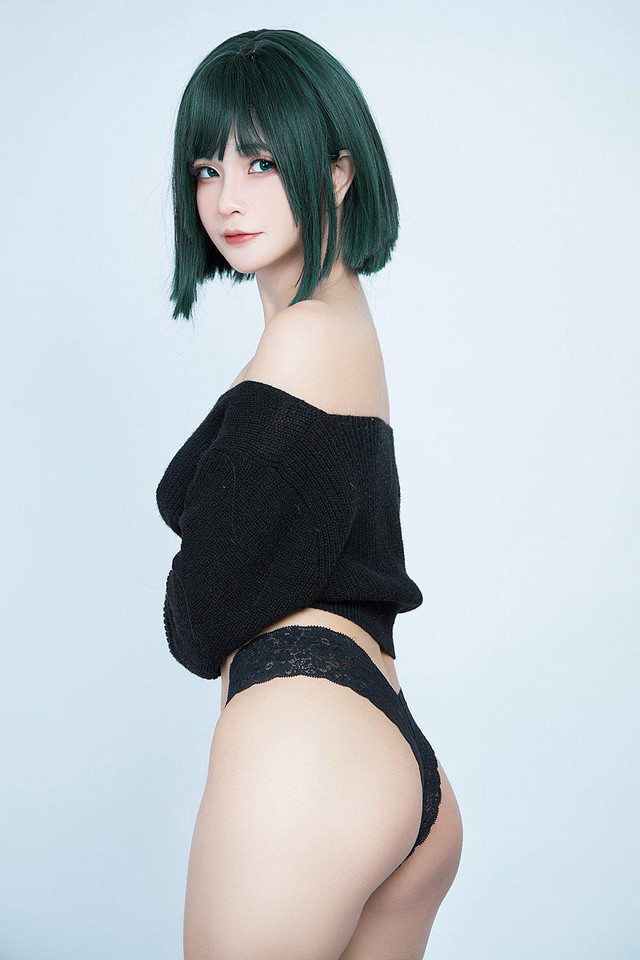 And here, let's admire the "extreme" images of the first round of this hottest One Punch Man superpower girl through the cosplay of female coser Azami.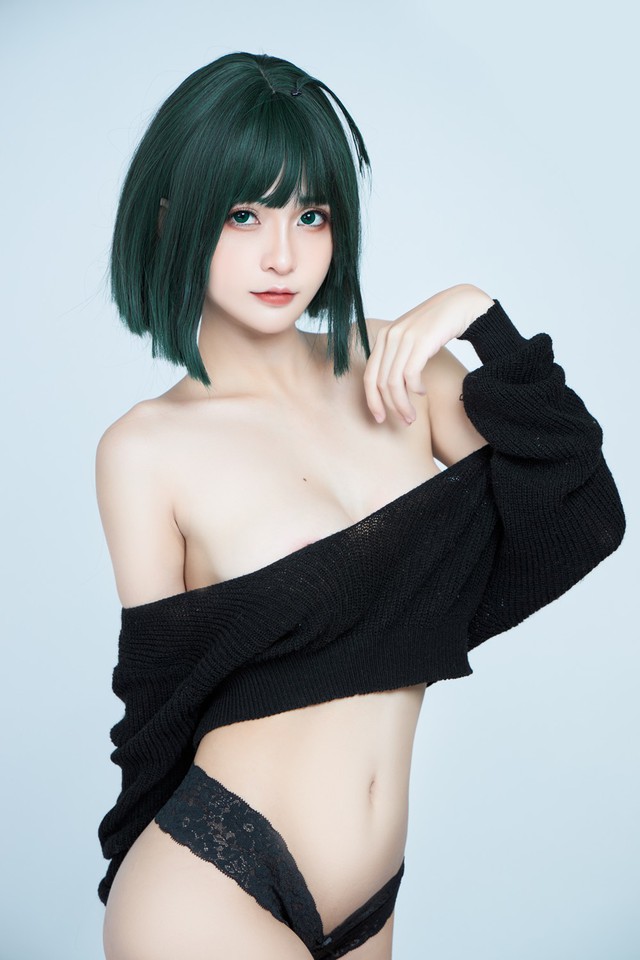 Admittedly, the Vietnamese female coser Azami brought into the world a very excellent Fubuki, making it impossible for anyone to see it.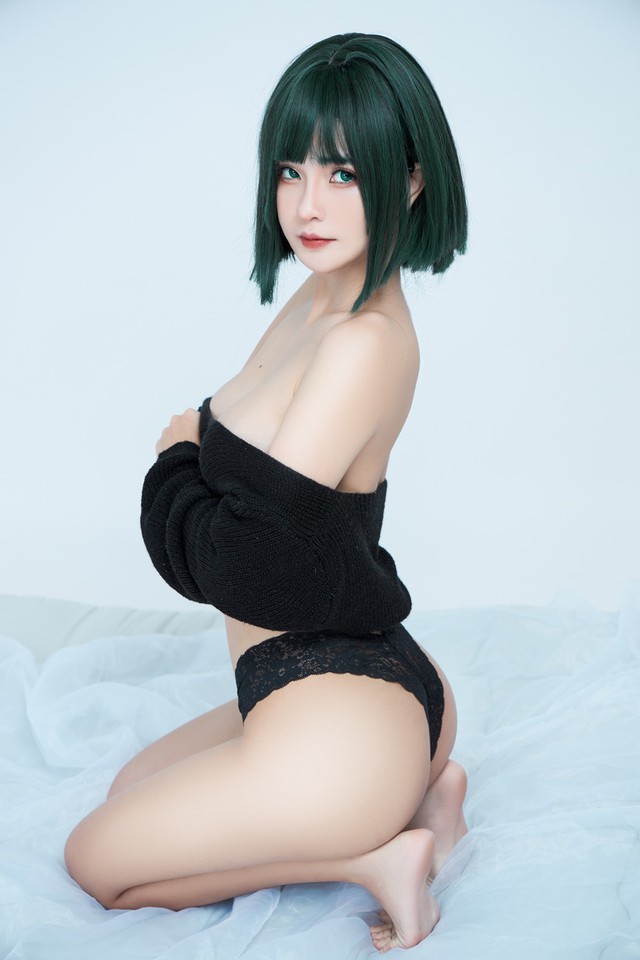 Although not "a copy of the original", but Azami's daring creativity is what makes fans love. The fiery sexy body combined with the sweater and bikini is the highlight that helps viewers fall in love with this set of photos.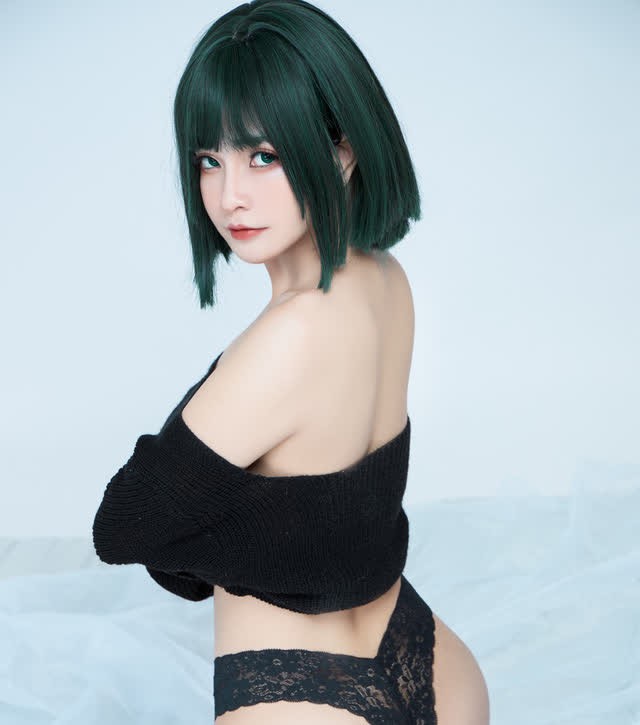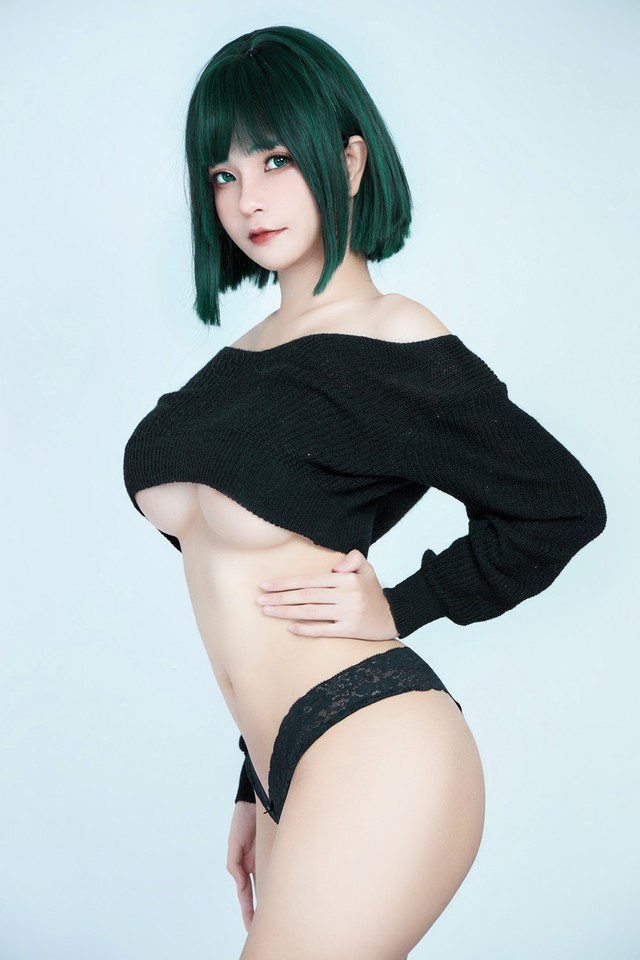 Coser Azami herself also regularly welcomes the fans with hot photos, showing off her perfect body and big round soul in many other cosplay photos!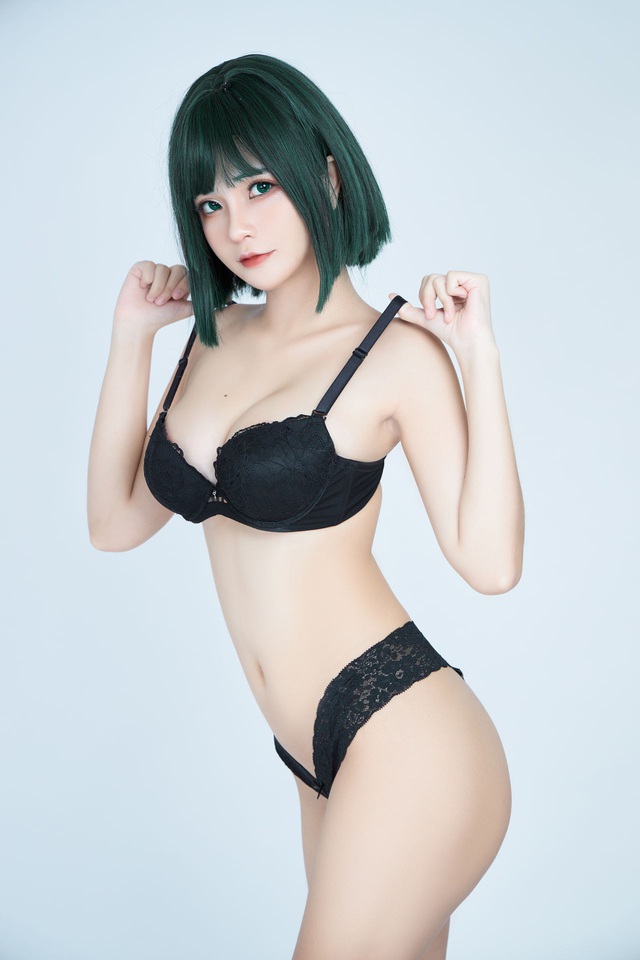 Who wouldn't love seeing Fubuki like this!