Hane Ame has screen cosplay show her witch sorceress in the game Dragon's Crown is extremely hot and mesmerizes the viewer.
Dragon's Crown is an action role-playing game with classic 2D graphics, bringing players to control the characters to fight the enemy on the horizontal screen. This video game is set in the Middle Ages with the adventures of witches through dungeons, mazes … And one of the characters chosen by many gamers is the "hot-handed" witch Sorceress, the girl who brings strong ice, snow and thunder.
Female witch sorceress not only possesses beautiful beauty but also extremely hot figure 1, this not only makes people playing the game fascinated but also many artists cosplay attention. Wanting to successfully disguise this character is really not easy. However, coser Hane Ame had a sorceress cosplay in the Dragon's Crown game with an outstanding magic hat.
Hane Ame showed off the original character's round breasts and long legs in the game when she came into real life.
Blackout cosplay " stars duplicate" of Hane Ame received many compliments from the people. Famous among cosers for a long time, Hane Ame's personal Instagram page has up to 1 million followers – an extremely "huge" number that every cosplayer has to wish for.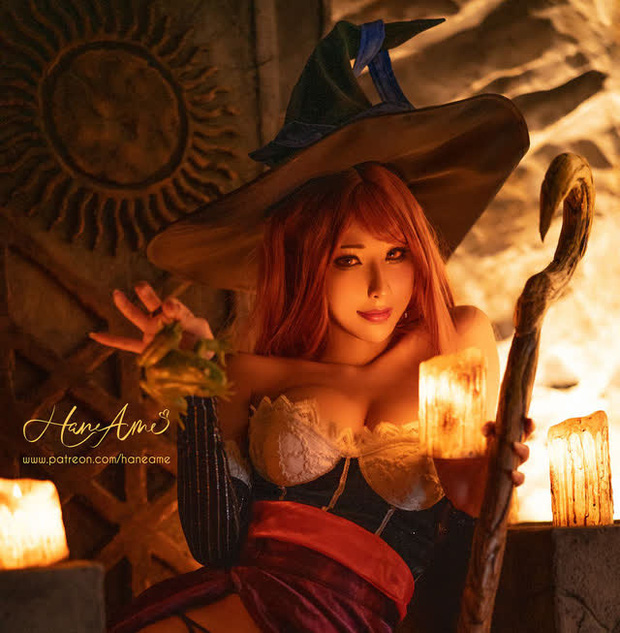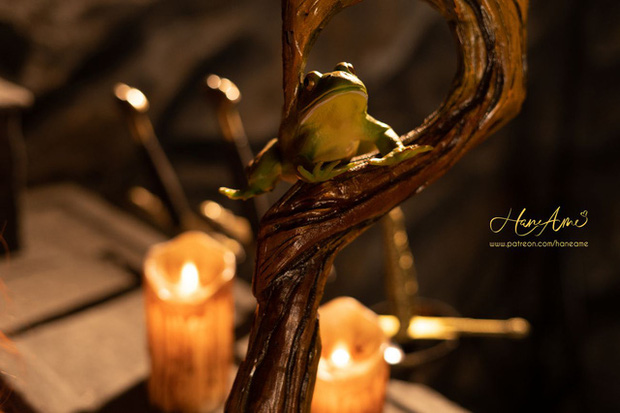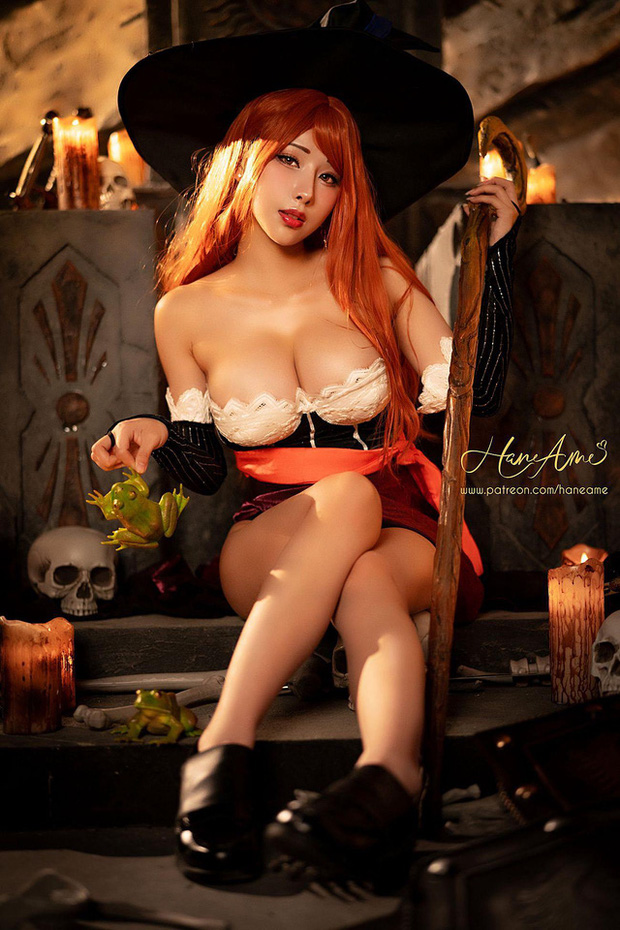 Talking about Hane Ame, this is probably not a name that is too strange to the gaming community. Although not a streamer, even less a pro player, but she is famous in the gaming community with the nickname "cosplayer goddess" when transforming into the generals infamous games and anime characters by the cosplay is very thoughtful and frantic.
The ability to coordinate costumes is extremely beautiful and smart, not only honoring the three thousand people who love it, but Hane Ame also exudes a noble, elegant and powerful look that makes you unable to take your eyes off when watching her photosets.