Do not be engrossed with Tifa because the Final Fantasy VII Remake game still has a beauty for you to remember! It is a beautiful named Aerith.
If you have forgotten, the Aerith is the only member of a strong ancient race, the Cetra. She has always been the target of Shinra's hunt to use that power for the purpose of this organization. Aerith first meets Cloud (now on the side of AVALANCHE) after witnessing him placing a bomb at the core of the Mako No.1 reactor and being rescued by Cloud and his teammates when she is threatened by a subordinate of the corporation. Dark Shinra.
After this incident, Aerith joined AVALANCHE, helped fight Sephiroth, and learned about her background, but unfortunately, she died in the 1997 Game version. Out again or not because the current version of Remake hasn't reached that part of the plot yet.
Aerith's design has almost no change between the two versions, with a pink dress and red jacket, long hair tied with ribbons and a pair of leather straps at the wrists. In FF7 Remake, Aerith emerged as an angel loved by many gamers because of her gentle and elegant face with attractive eyes.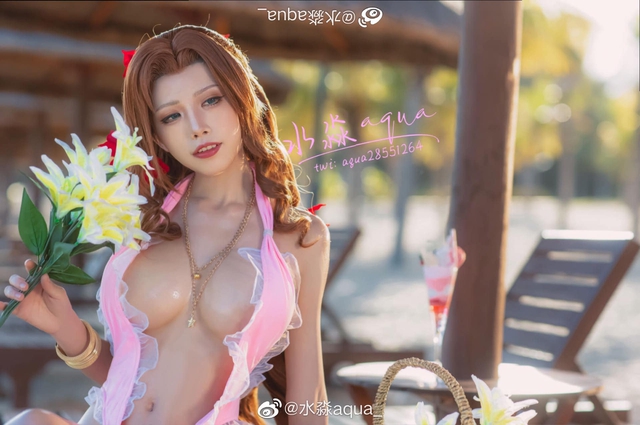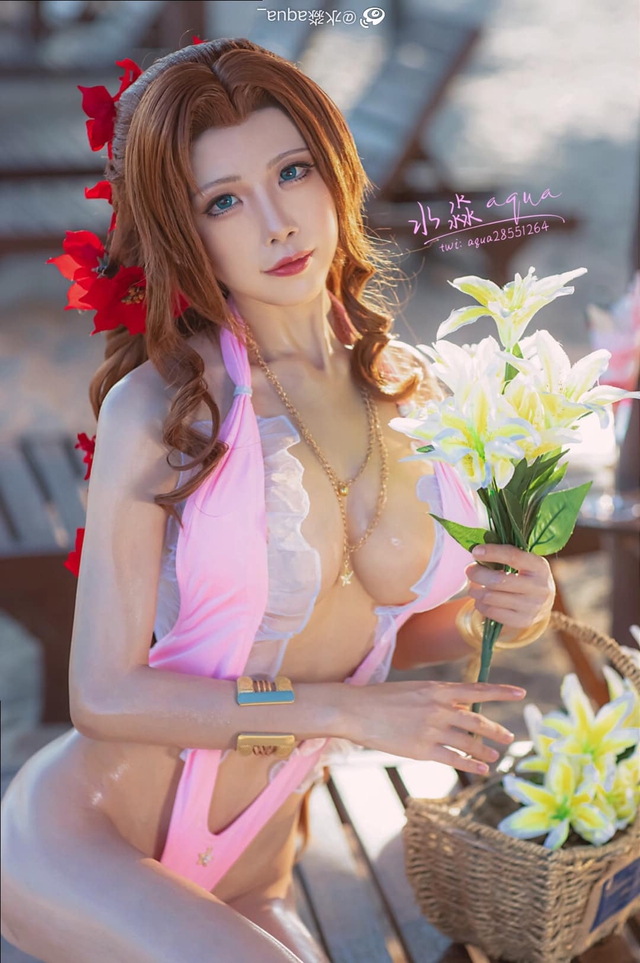 There have been many gamers around the world who are "crazy" at the gorgeous beauty of Aerith Gainsborough, one of the most beautiful heroines of Final Fantasy VII Remake.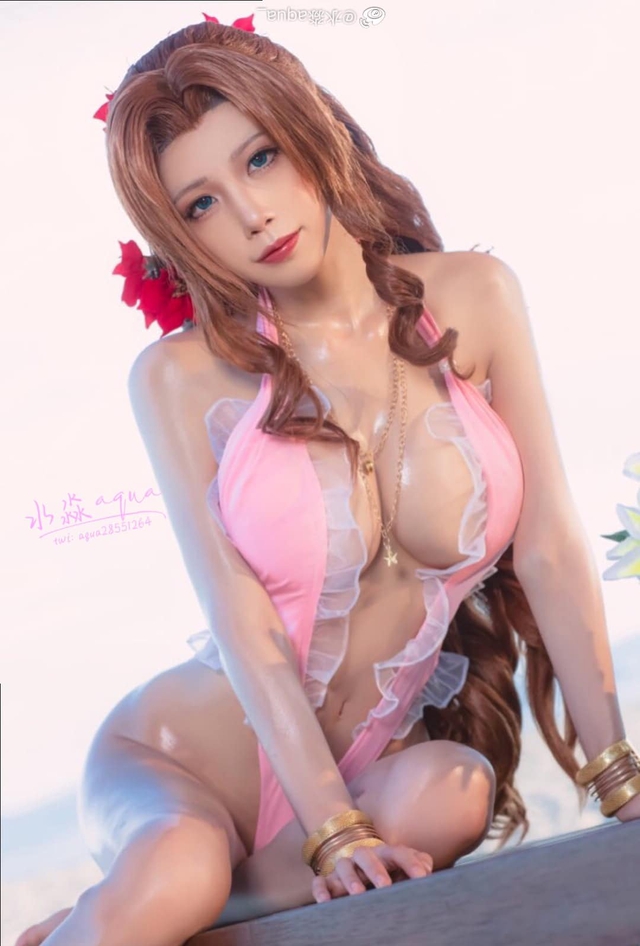 And female coser 水 淼 aqua_ transformed into Aerith, causing a riot in the Final Fantasy VII Remake community because it was so hot and especially sexy. Simply wearing a pink bikini, the female cosplayer brought an Aerith into the world, burning all eyes.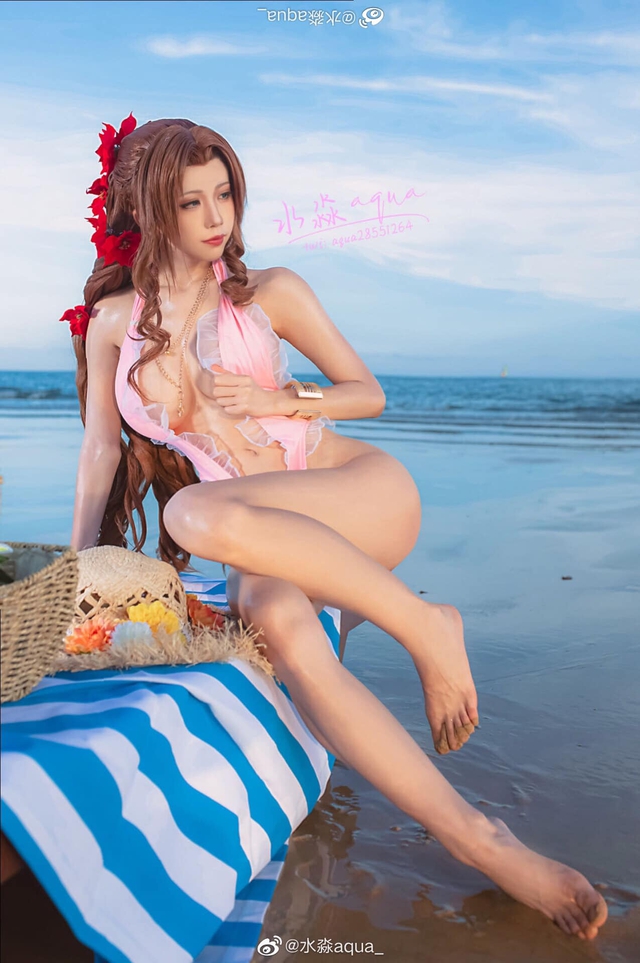 Gentle but also extremely sexy are the beautiful words used to describe Aerith's beauty in this cosplay.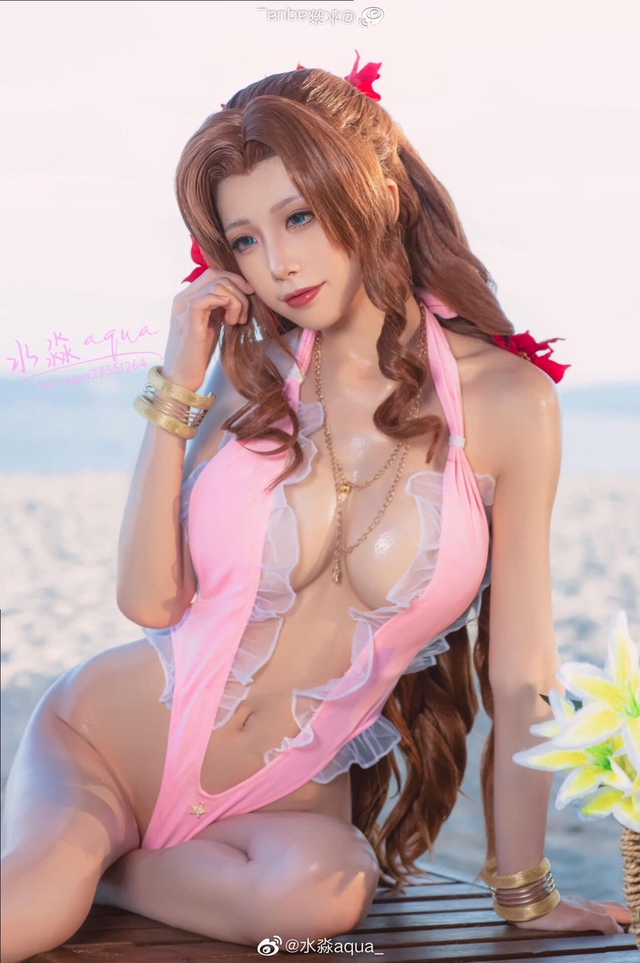 Aerith's sexy body and pure, gentle beauty also make many players feel hot in the eye.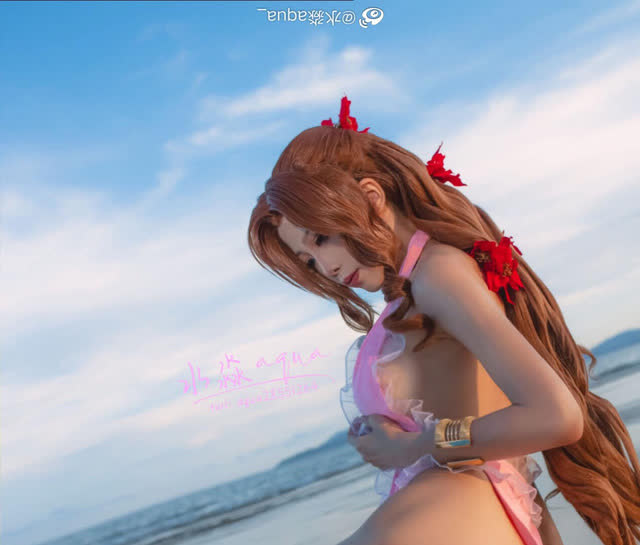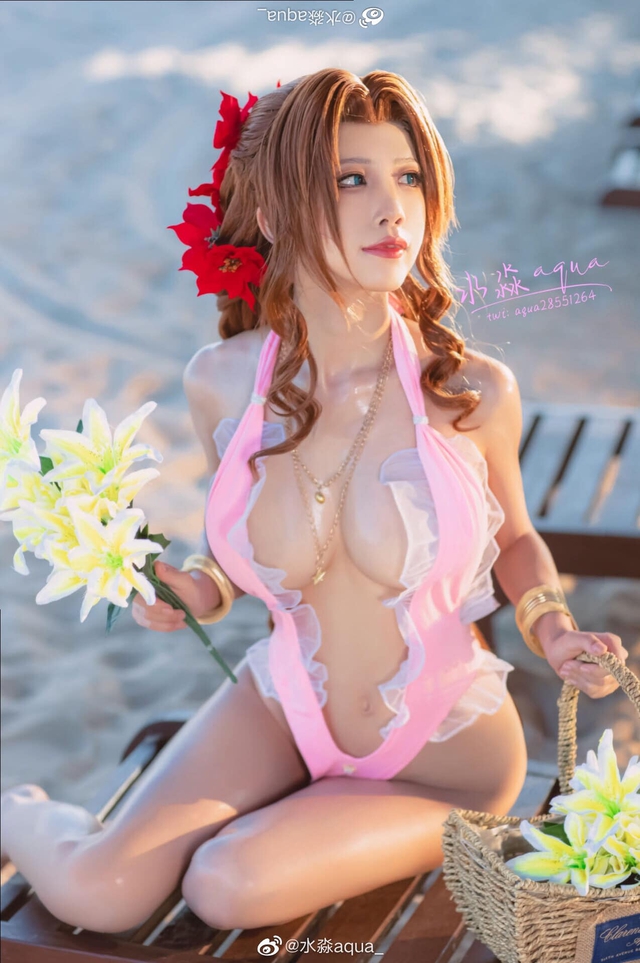 Thanks to her delicate face and youthful features, the Tifa cosplay in Final Fantasy VII Remake of female cosplayer 水 淼 aqua_ is considered one of the most perfect.