The advertising background of some of the following outfits makes League players extremely disappointed because the images are only illustrative.
After the launch of a new series of flashy outfits, Riot forgot the connection between the in-game visuals and the promotional backgrounds of some of the following skins, which made players extremely disappointed because the image was only. true illustration.
So today, let's find out about TOP 9 outfits with Riot Games hanging the head of a goat selling dog meat, which is disappointing in League of Legends.
Gentlemen Cho'Gath
Coming to the first outfit we have the skin that received the most bricks from Cho'Gath at launch – Mr. Cho'Gath. Perhaps for many people, luxury is the first thing that pops into the minds of many when hearing this extreme name. Not only that, Cho'Gath also impresses gamers when there is a background image sitting on the sofa enjoying wine and in hand a smoking pipe in accordance with the concept of a European aristocrat in the 19th century.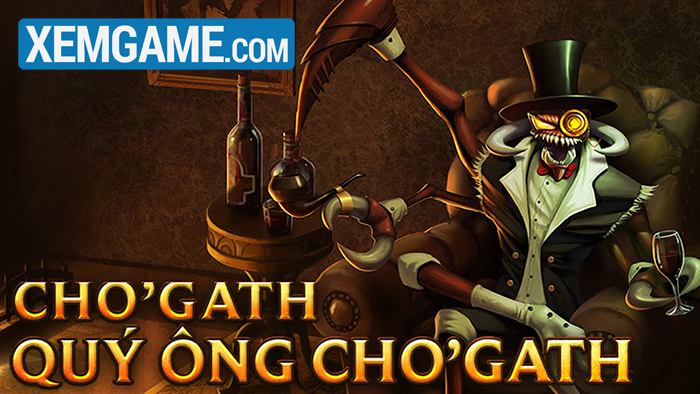 But that's all the player sees in the background. Everything in the background magic is made by Riot disappears when it comes to the game. A Gentlemen Cho'Gath transformed into a flashy monster with a shirt like it was just waiting to unpack. Not only that, the effects are also very sketchy, making this costume only used by gamers to troll and ironically.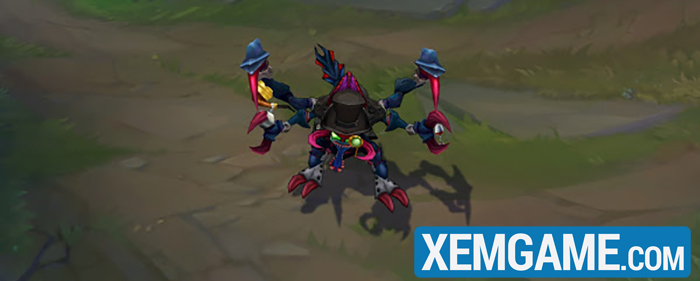 Red Baron Corki
Also receiving stone bricks no less Mr. Cho'Gath is the Red Baron's Corki costume. This is the same outfit with Simulated Corki for 290 RP. This is a pretty expensive price for an outfit, but what the player receives is not worth the value. Not only boring in the background image with nothing special with a blank background.

Red Baron Corki makes the owner feel blurred when the appearance of this outfit is too one color. An airplane from decades ago with an old man in a blue hat is all that an outfit costs 290 RP. What's even worse is the fact that the skin barely has any skill effects. An outfit that is considered to be the worst of all the Legendary outfits ever released.
Jinx Super Product
Following the success of 2018 with the trio of Vayne, Jhin and VI Super Product. In 2019, Riot has decided to continue this popular universe with a new group called the Outsiders, this is the group of villains of this universe with the goal of destroying Lucian, Ashe, Master Yi or Fiora who have ever exported. show in previous years.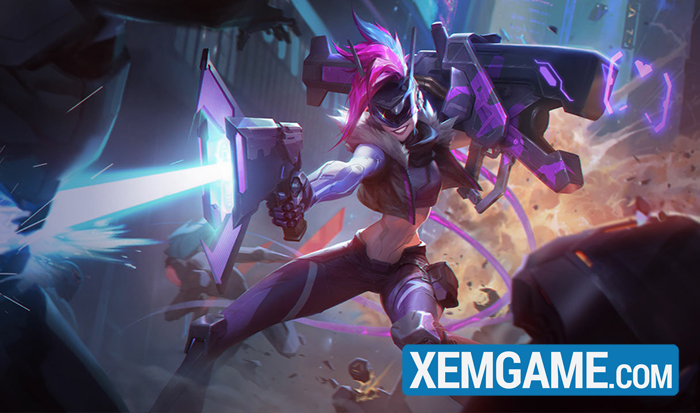 In the 2-minute trailer we can see that the image of Jinx and the skill set has been exalted with remarkable effects. But when entering the game, Jinx did not meet the expectations like other legendary skins of her. Compared to Jinx's other outfit that cost up to 396 RP, she does not possess too many significant effects even though her voice has been layered with an auto tune. Perhaps in the future, the Super Product should be more noticed by Riot with really explosive details instead of too blurred like in 2019.
Conquerors Alistar
If you think the skin representing Worlds is a guarantee of quality, then Alistar is definitely an outfit you should reconsider. As a representative outfit for the MSI 2019, Alistar is expected by many gamers when this general has been a familiar character in the Worlds in the past.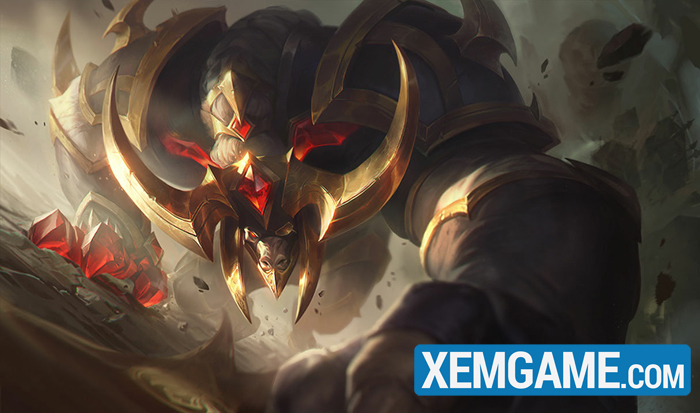 Players are even more excited when the wallpaper of this outfit is revealed with one eye and one eye striking in super cool red. But when entering the game Alistar Conquering makes gamers feel a bit disappointed. All the coolness in his face was hidden, replaced by just an Alistar with a few not too prominent armor details. Although still possessing very eye-catching skill effects like the mark of MSI when used crushed, that much is not enough for a second high-end Alistar skin. Even if compared to the Alistar, the player will not hesitate to choose the Epic costume instead of the other Legendary costume.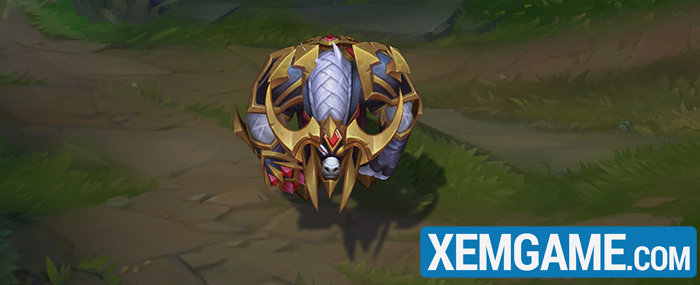 Malphite Machinery
Surely many of you have been given this skin by Riot from the opening of Hextech Chests. Most of us are thrilled with this outfit when we see the cool wallpaper of the mechanical Malphite. Say No exaggerated wallpaper of Malphite machines make us think of super warriors in Transformer.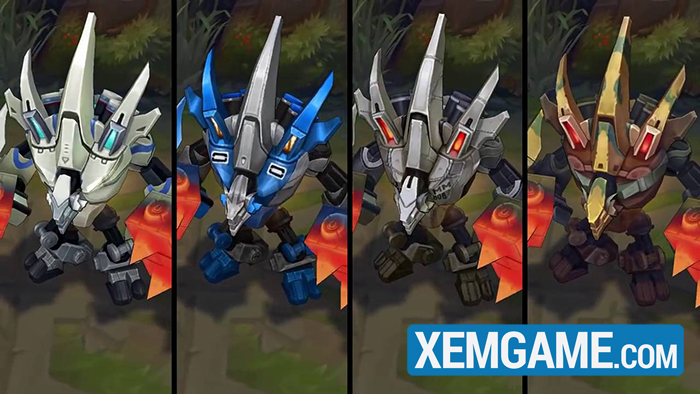 But life is not like a dream, Malphite Machinery ingame really disappoints when the appearance of this costume is not like the photo. Viewed from many angles, this costume is said by many gamers to have a sketch like the usual toy robots of childhood. The only plus point is that Malphite Machinery has pretty eye-catching multicolor packages, especially bright colors. This has partly caused the purple color of this outfit to be somewhat modified and the mechanical Malphite in the White or Silver colors is much better.
Tryndamere the Demon Sword
As the most expensive outfits of Tryndamere, this general's Devil Sword outfit costs up to 310 RP and is more advanced by Riot than Tryndamere Blood Moon and Tryndamere Quan Vu. Despite possessing a pretty cool wallpaper with a unique sword and a bloodthirsty face, Demon Sword Tryndamere is disappointing to the entire player when appearing with a rather sullen image.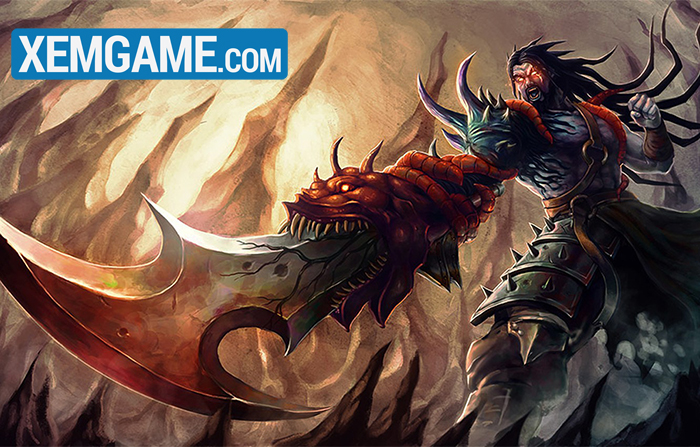 No longer looking bloodthirsty like the background image, Tryndamere Demon Sword is very underrated when it is too fading and does not inspire gamers. Many gamers also commented that Tryndamere's image of the King of Tryndamere disappeared completely in this costume and it was underestimated even by his casual clothes. Even this would be a lame if compared to Tryndamere Huyet Nguyet and Tryn Quan Vu, despite the lower price, the image as well as the skill effects are perfectly added.

Twisted Fate Magician
One of the outfits that cost up to 290 RP with a mysterious and eye-catching wallpaper that still disappoints the player is Twisted Fate Magician. This is the 2nd most expensive outfit in this general's inventory. But Riot has proven that price tier or even wallpapers are nothing more, nothing less.
The Ingame of Twisted Fate Magician will almost not have any big difference from the default outfit, even underestimated. Twisted Fate wears a red magician's suit, this outfit of Twisted Fate almost completely resembles a red shade of the usual default outfit. As for skill effects, the strangest thing is that this skin doesn't possess any effects from attack to recall. For that reason, this is always the most disappointing outfit among the 290 RP outfits in League of Legends.

Guardians of Steel Graves
It is known that after appearing briefly about the skill effects as well as the new color of the outfit, Graves Guard Steel is considered an extremely impressive outfit. However, after looking closely at the details, the Western League of Legends community discovered that this costume in the game is far from the "cool" wallpaper, in fact Riot has "hung the head of the goat selling dog meat":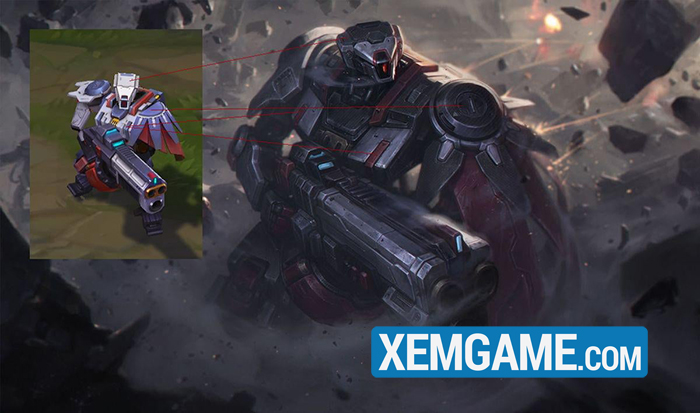 And after realizing those other points, Graves Can Ve Steel's costume received a ton of criticism from League of Legends players. Some people think that the background and in-game picture of it looks like a very beautiful, very beautiful hamburger advertisement and the real cake looks extremely boring, it can be considered to order online but the goods are not the same. .
Seraphine
The last name on this list is not a costume, but belongs to a champion that has been invested a lot by Riot before. She is a virtual singer created by Riot with an extremely sweet image in League of Legends. Although not yet released, Seraphine shows the potential to become a new generation pet when Riot has invested very carefully in terms of visuals as well as listening for a long time. Seraphine with her images is always the topic of discussion when her outstanding looks and bright hair make gamers fidgety.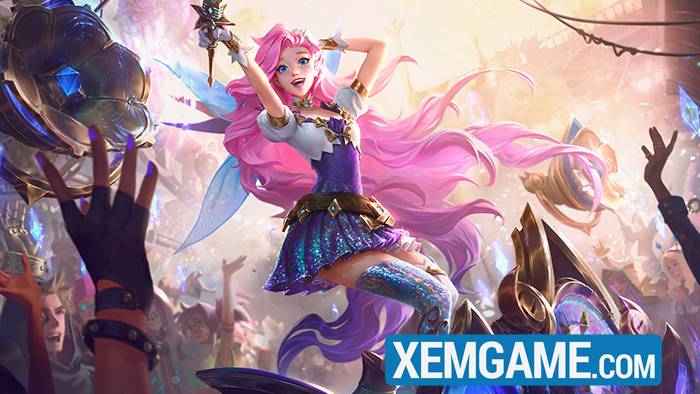 But when Riot teased Seraphine's skill set in a trailer alongside the next Ultimate outfit in League of Legends. Although she still retains a beautiful beauty, Seraphine makes most gamers disappointed by the skill set she possesses. Across the LoL forums around the world, there are many people who think that Riot Games is too focused on turning Seraphine into a Virtual Entity and busy designing outfits for her. make a highlight in the game for her.
You may want to see more: League of Legends: Seraphine still doesn't look enough. Piltover, the community redraws the right technology
Because it was so similar to Sona in terms of moves, many League of Legends fans were disappointed, asking Riot Games to delay the launch of this general to change the skill system for Seraphine. But in the end, they only receive a shake from Riot's head. It is known that Seraphine will perform with the K / DA group on the next CKTG 2020 stage. Let's wait and see how Riot Games will regain players' points in the eyes of this new pet general.